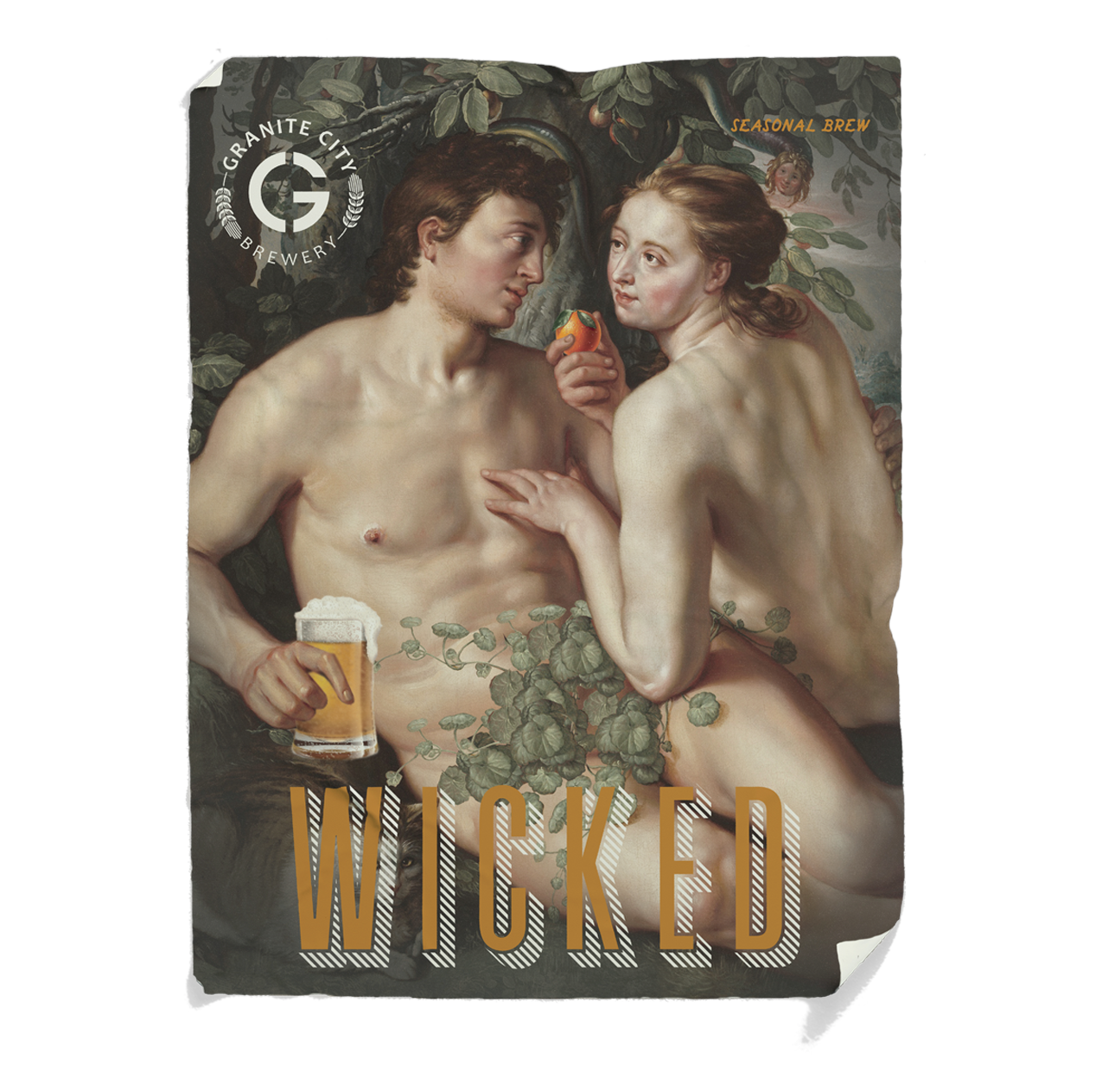 As our Sunday School teacher taught us long ago, Wickedness lurks in many forms. Our wickedness comes in a liquid form. A New England IPA that's fiendishly juicy and hoppy as hell.
Cloudy, hazy and unfiltered, it's wickedly good and we wouldn't have it any other way. Is it a sin to love it too much? Perhaps, but that'll be your wicked little secret.
Flavor:The Wicked Juicy IPA is just that. Wickedly smooth, easy drinking beer with a soft luxurious mouthfeel lifted by tons of bright mango and citrus that lead to a clean finish.
Hops:Apollo, Calypso, Mosiac, & El Dorado
Aroma:Burst of Tropical Fruit
Style:Juicy IPA
Color: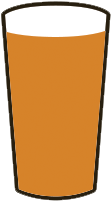 Malty:

Hoppy:

Seasonal Features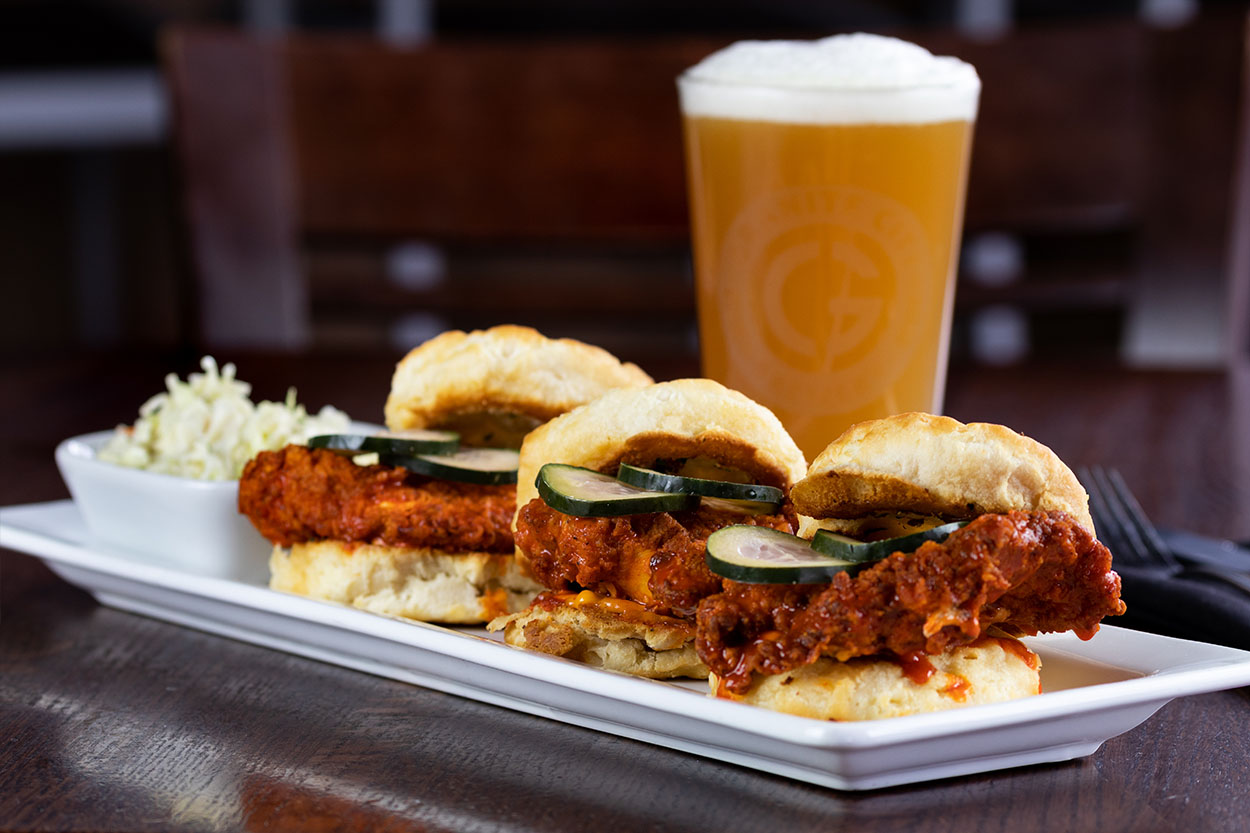 Hot Chicken & Biscuit Sliders
Three southern-fried, hot chicken cutlets on warm buttermilk biscuits with sweet-hot pickles, and spicy mayo. Served with house-made coleslaw.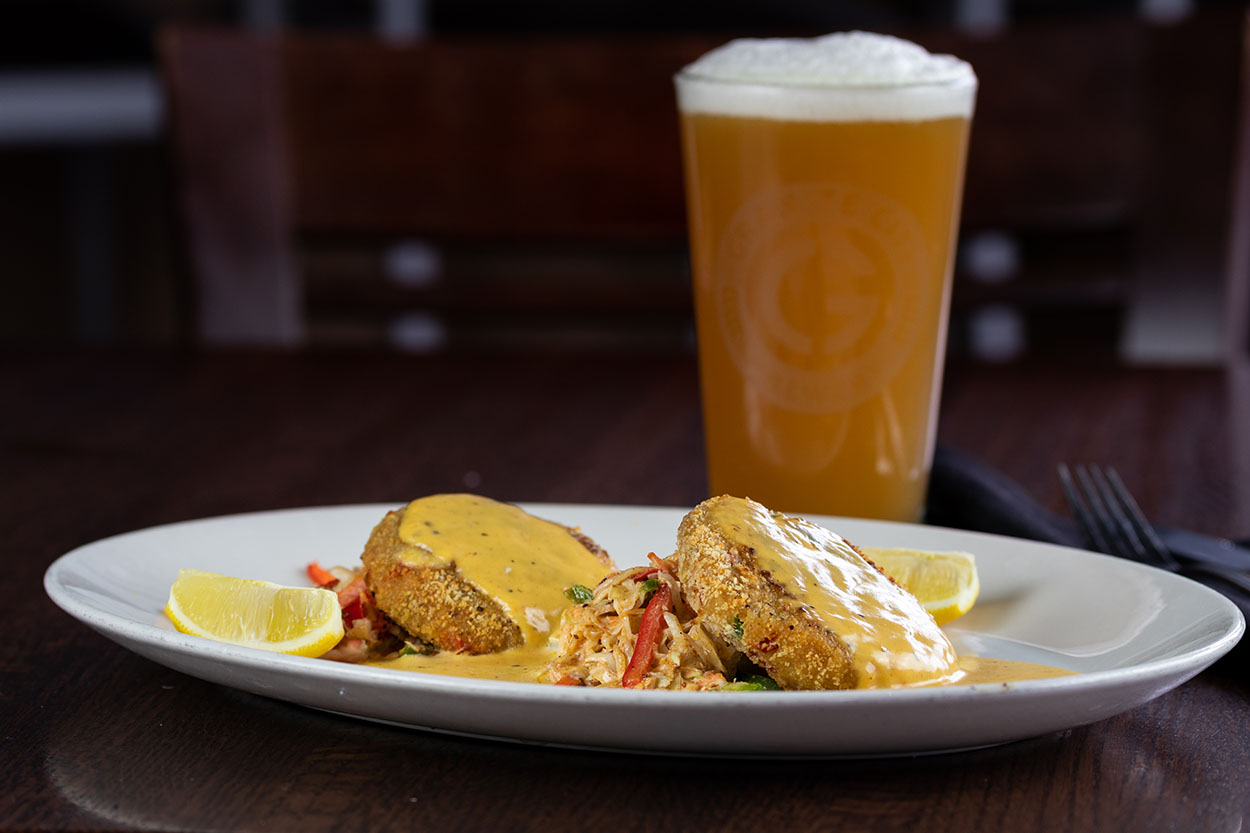 Gulf Coast Crab Cakes
Two jumbo crab cakes pan-fried to golden brown with Cajun beurre blanc and a sweet & tangy Cajun slaw.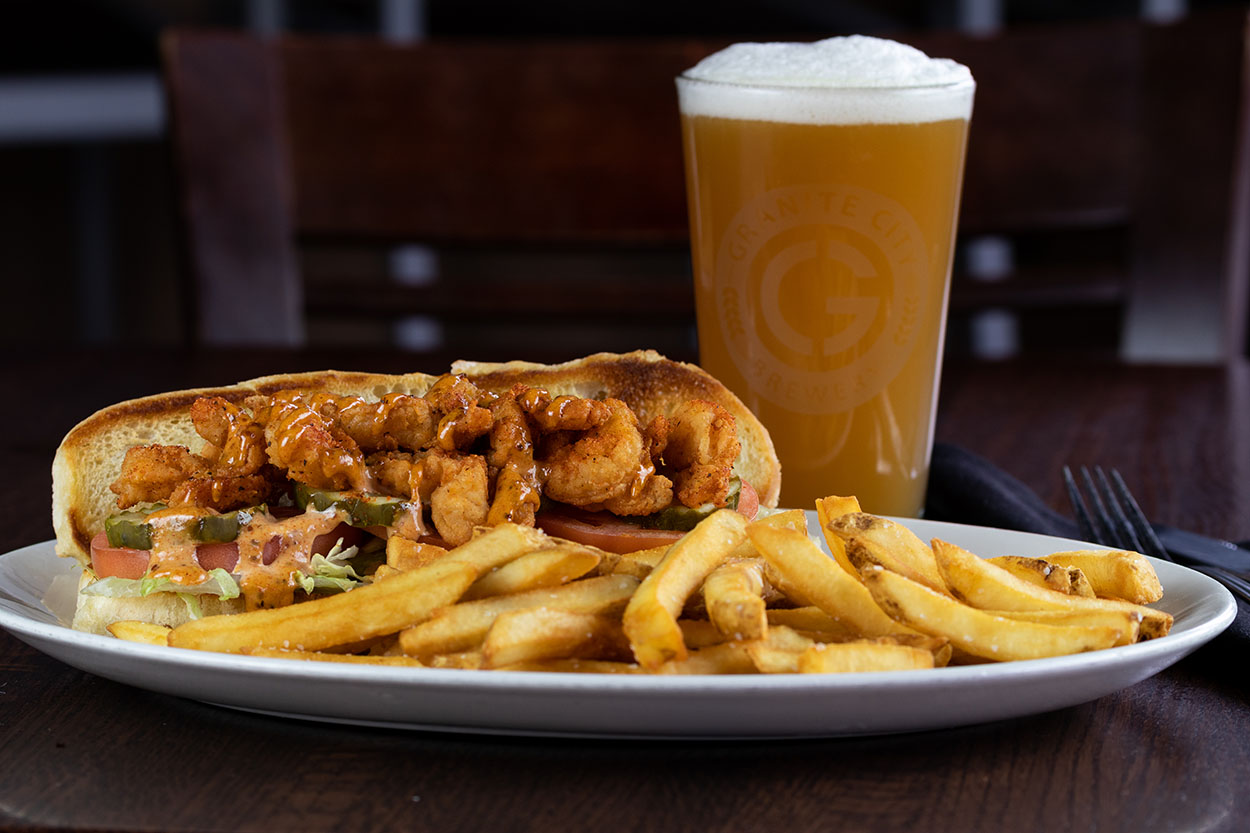 Creole Shrimp Po' Boy
Lightly-dusted crispy shrimp tossed in Cajun spices, on a toasted baguette with shredded lettuce, tomato, pickles and Cajun remoulade. Served with natural-cut fries.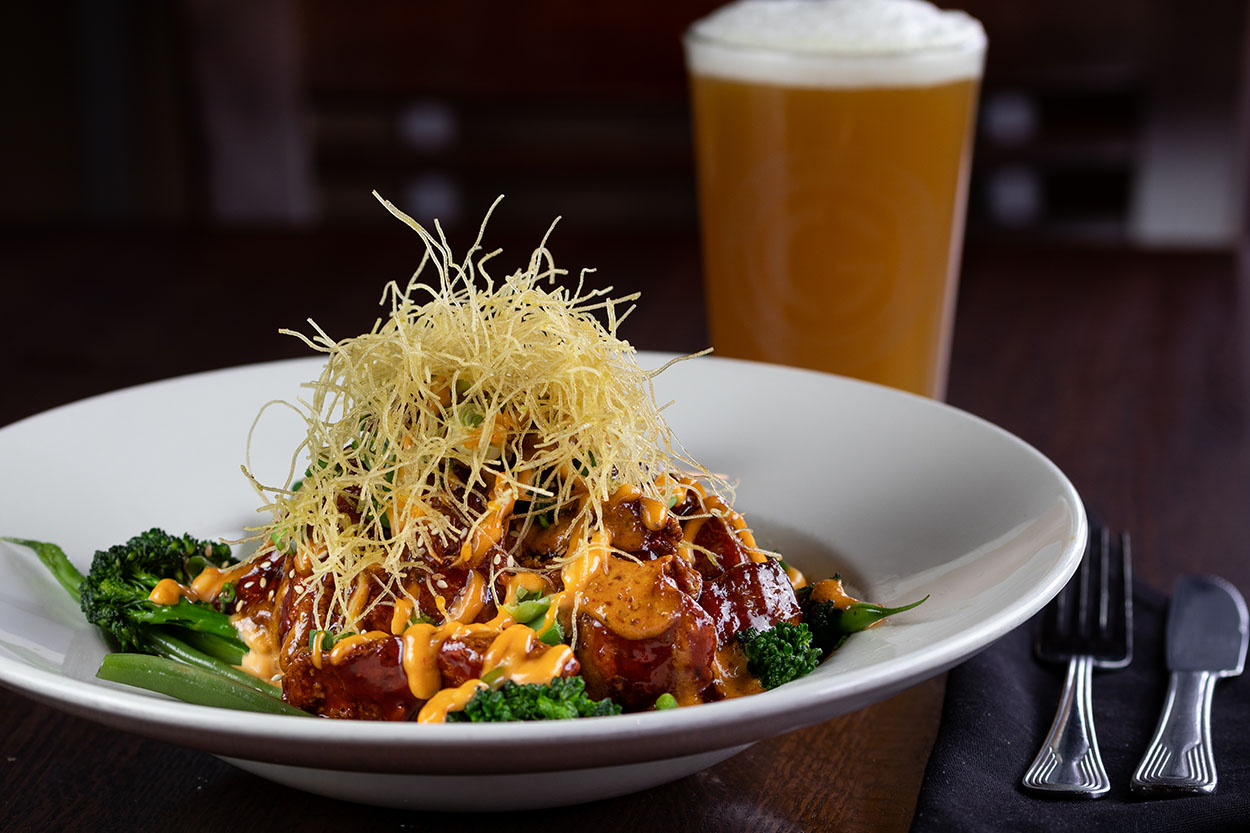 Major Miso's Pork Belly And Fried Chicken Bowl
Crispy pork belly and hand-cut boneless chicken tossed in Korean BBQ sauce. Served over white rice with sautéed green beans, broccolini, sesame, green onion, spicy mayo and crisp wasabi rice noodles.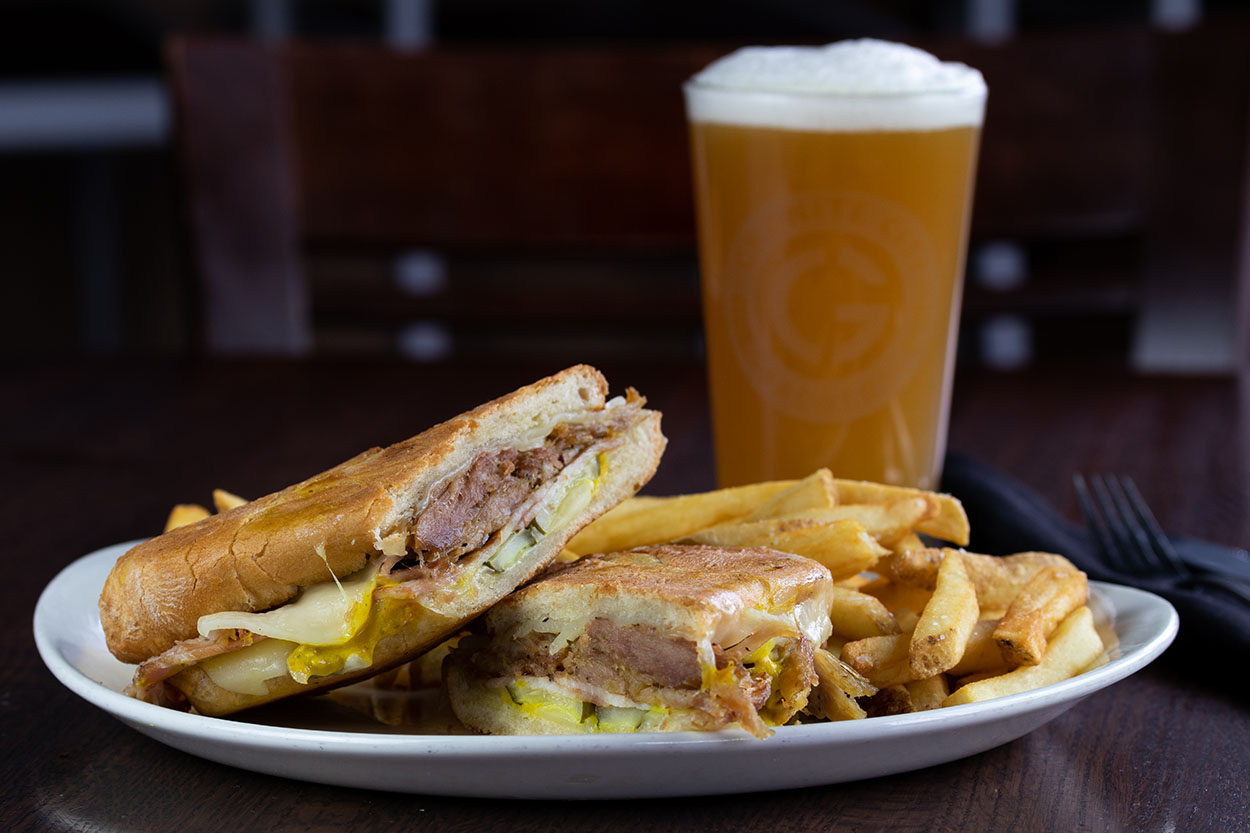 El Cubano Sandwich
Beer-braised pulled mojo pork, house-brined shaved pork, dill pickles, swiss cheese, and yellow mustard served on a pressed baguette. Served with natural-cut fries.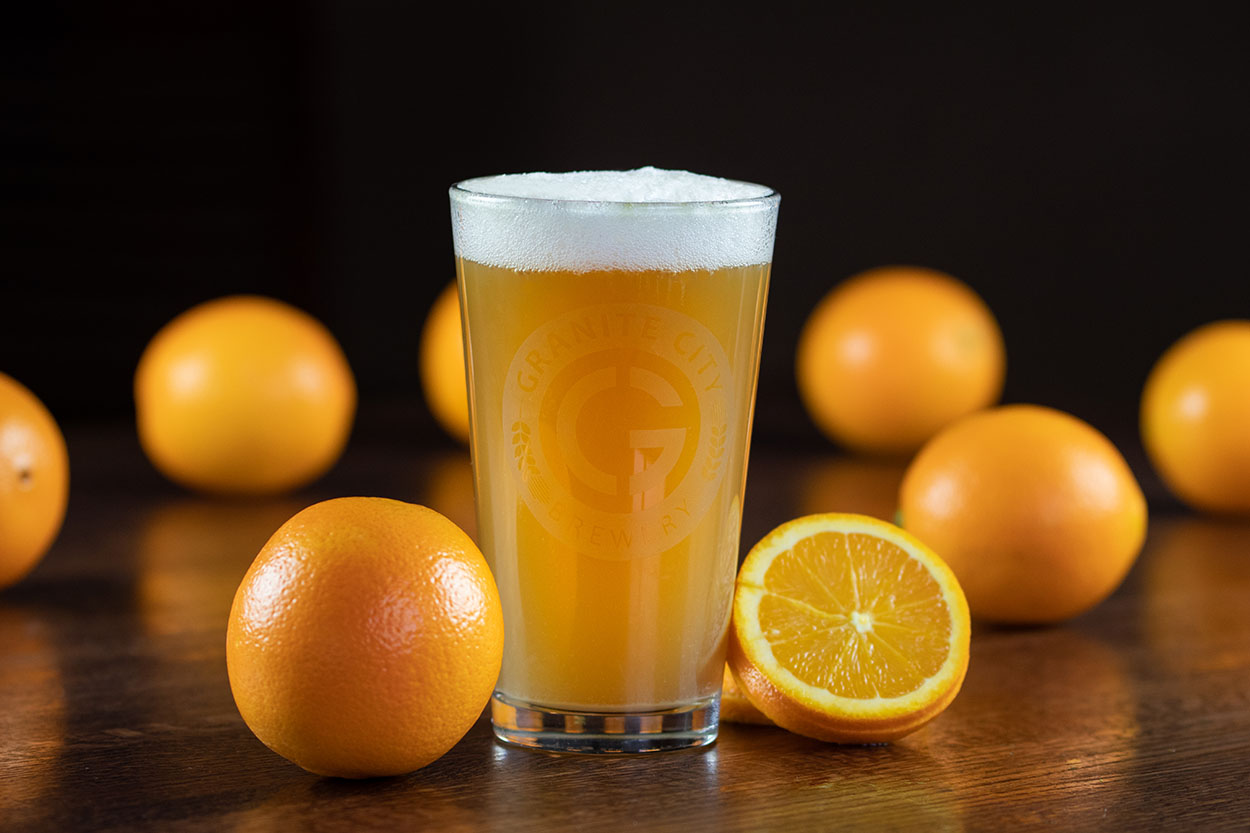 Seasonal Cocktails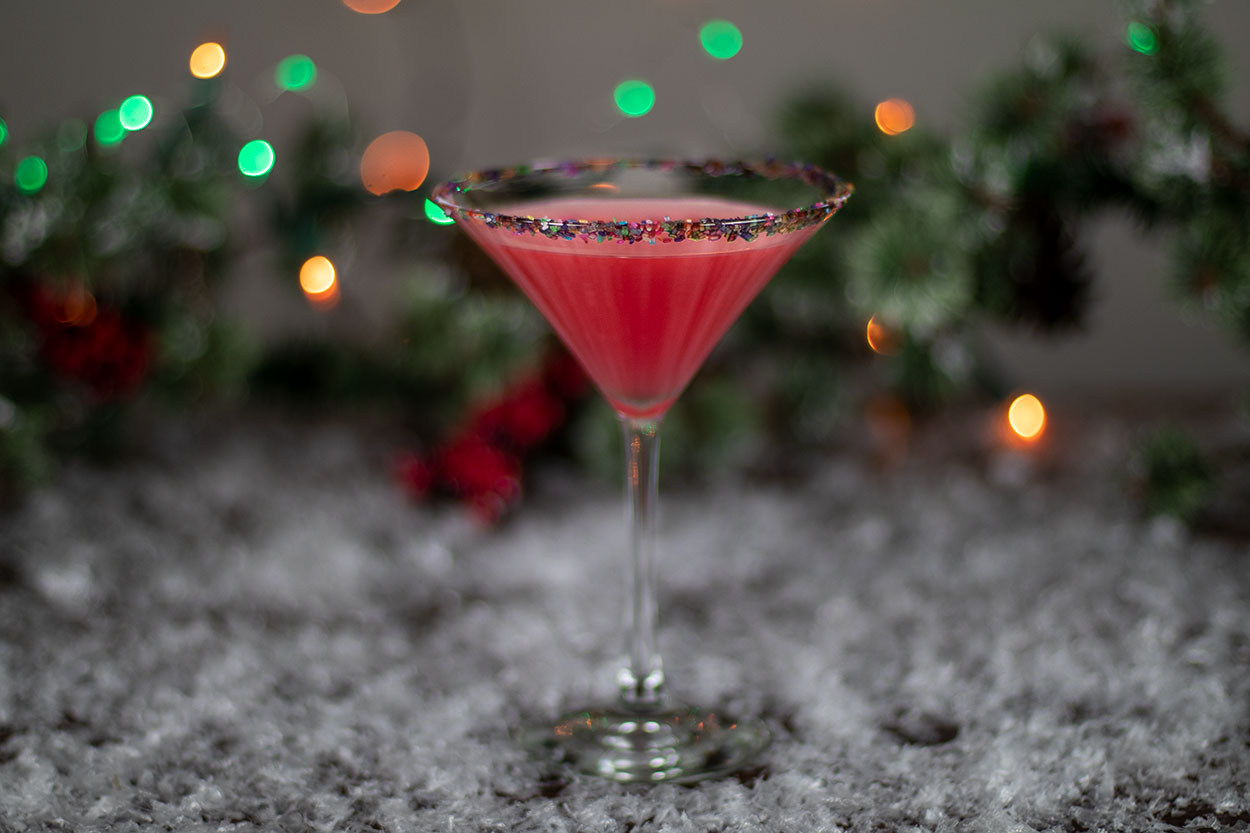 Mistletoe Martini
Celebrate the holidays with the Mistletoe Martini. Kinky Liqueur, Chambord, lemon sour and pineapple juice with a "kiss" of sparkling wine, finished with a colorful sugared rim.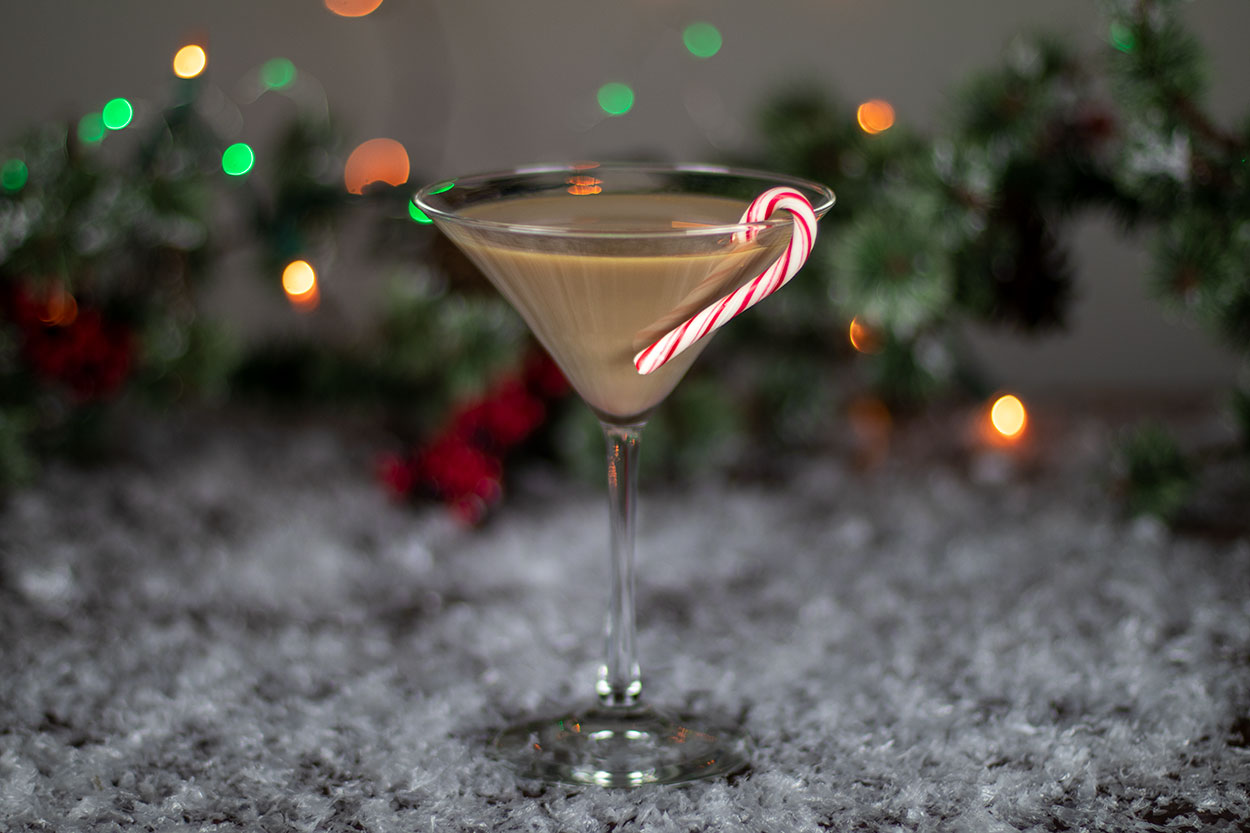 Tippy Elf
Keep the celebration going with a Tippy Elf. Tippy Cow Peppermint Liqueur, Sobieski Vanilla, and Baileys, with a dusting of peppermint candy.
@gcfb
"#TheHustle is still on tap and we have $8 Pitchers all day. Don't let the weather hold you back from having a few cold beers! #HumpDay🐫"
"IRISH FEST! COMING MARCH 9. 🍻 🥨 https://t.co/ZnPAQZ23Ia"
"We keep jivin' to the flavors in this beer! Get #TheHustle before it's gone. #SeasonalBrew 🍺 Beer Details:… https://t.co/weXwKS2h7B"
"Build your Mac & Cheese the way you want, every Tuesday for just $10. Includes a GC Pint, stop in today! View Deta… https://t.co/9b43zrnxIG"
"You can't day drink if you don't start early. Bring your friends and enjoy the Infinite Mimosa every Sunday. #LawlessBrunch"