Without cumbersome cards or irritating fees to worry about, earning points and exclusive discounts through our new Granite City Rewards app couldn't be easier. Sign up today to start earning discounts on all your Granite City favorites, from our mouthwatering burgers and sandwiches to our signature Lawless Brunch!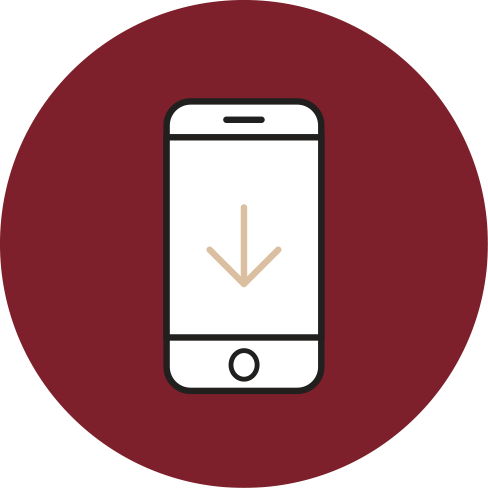 Other rewards apps can be a little stingy when it comes to doling out those sweet, sweet rewards. That's not us. We'll add a free entrée or appetizer to your account* just for signing up!
*Offer valid on items up to $12.99 for first-time users.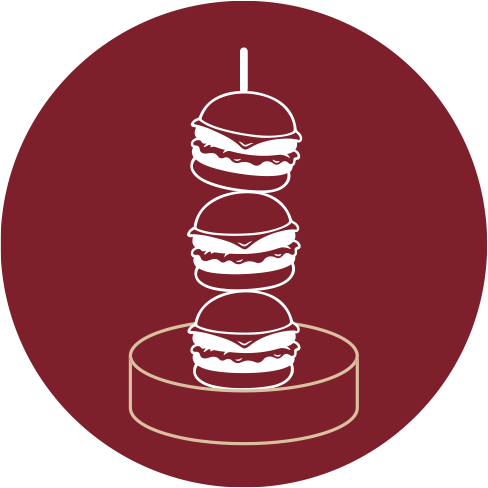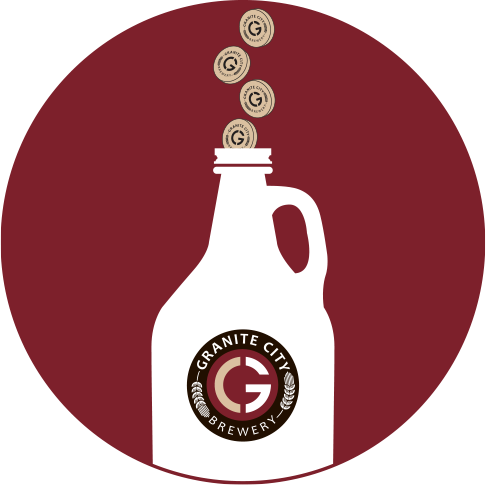 You're ready to start piling up points! Just place an order using the Granite City Rewards app while signed into your account, or provide your server with the phone number registered to your account when you visit us in person -we'll do the rest!

How Do I download the app?
Simply click on the App Store or Google Play image above or search "Granite City" in your preferred app store.
When does my barcode expire on my receipt?
The barcode on your receipt expires 7 days after the date and time of your transaction. Be sure to scan your receipt right away.
What do I get for joining rewards?
You will get a free appetizer or entree up to $12.99 (any purchase required). This reward may only be earned once.
How many points can I earn per transaction?
500 points can be earned per transaction.
Can I earn points on catering orders?
How will I be notified that I have earned a reward?
You will receive an email or push notification (if enabled). We highly recommend allowing the Granite City app to send you push notifications so you don't miss out on rewards and other offers.
Can I earn points on gift card purchases?
No, you do not earn points when purchasing Granite City gift cards. However, you can earn points when redeeming a gift card to pay for your transaction.
Can I redeem more than one reward per visit?
You are only able to redeem a reward twice per day (2 receipts per 24 hours). Rewards cannot be combined with any other offers or discounts and are limited to 1 per check.
What if I click on redeem for a reward and I am not in the restaurant yet?
If you accidentally click "Redeem" for your reward and are not yet in a restaurant, you will still be able to use your reward code for four hours after tapping Redeem. A green bar will display at the bottom of the app with your active reward. If your code is not used during that time, it will be re-added to your available rewards.
How do I earn Points?
Use the app to scan barcode on bottom of receipt:
-Go to the Rewards tab at the bottom of the app screen
-Hit Earn
-Choose your Granite City
-Choose Scan Barcode or Enter Barcode Manually
-Scan Barcode
-The phone camera will scan the barcode printed at the bottom of the receipt
-Enter Barcode Manually
-Type in the 12-13 digit code
-After a successful scan, Guests will be able to see how many points they have earned
How do I redeem Points?
-Go to the Rewards tab at the bottom of the app screen
-Hit Redeem
-Choose your Granite City
-Enter how much you'd like to redeem
-Redemption Code will be displayed
-Show redemption code to your Server/Cashier
Do my rewards expire?
Yes, each reward has a specific expiration date. The expiration date is listed at the top of the specific reward.
I ordered through a delivery service provider - can I earn points?
Rewards cannot be earned or redeemed on delivery orders or orders placed through third parties.