Celebrate the Craft! 
Our latest brewery inspired, chef crafted seasonal menu. 
GC Eggrolls 
Crisp wonton wrapped eggrolls stuffed with grilled chicken, house-made guacamole, corn and black bean salsa.  Served with spicy mayo and ponzu dipping sauce.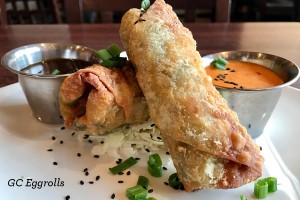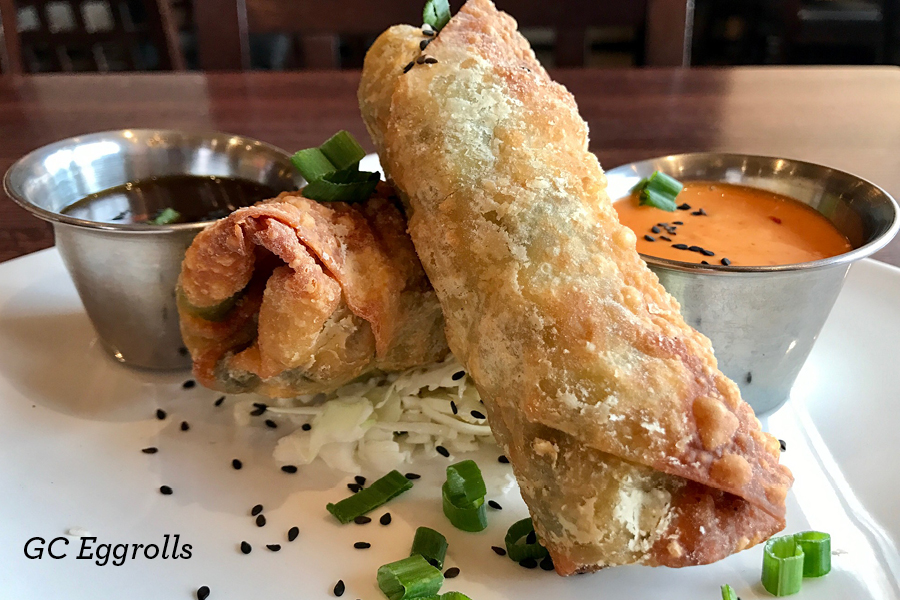 Sever Pepper Chicken Sandwich
Charbroiled, marinated chicken breast served on an Italian baguette with our sautéed seven pepper medley. Smothered with a blend of melted mozzarella and provolone cheese.  Topped with our house-made Northern Lager cheddar.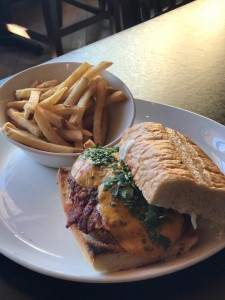 Crab Amandine Cod
Crab and almond encrusted cod filet served with roasted root vegetable hash and blanched broccolini.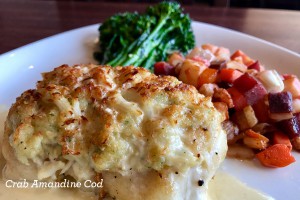 Scottish Ale Shepherd's Pie
Ground bison simmered in our seasonal Scottish Ale demi-glace with julienned zucchini, carrots, squash, and green peas. Topped with house-made roasted garlic mashed red potatoes.  Finished with a touch of bacon jam.