Seasonal Beers We Have Tapped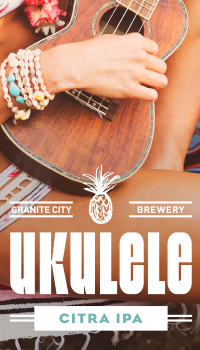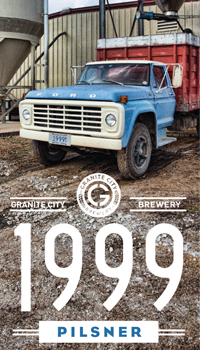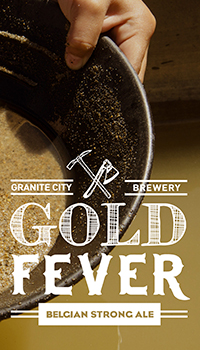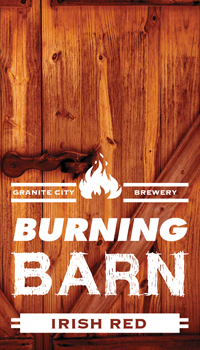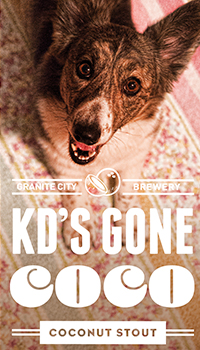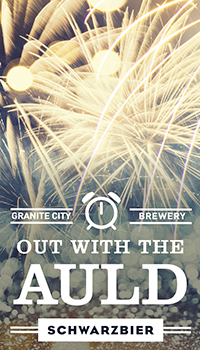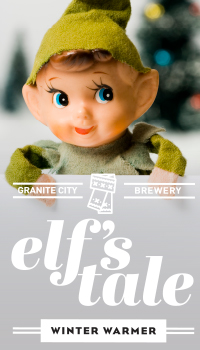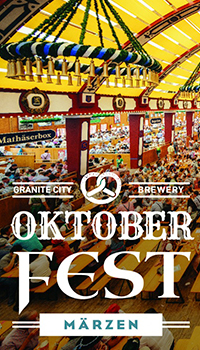 You'll find our signature beers on tap at every Granite City Food & Brewery, plus several seasonal or specialty beers. Whatever your beer preference, we have the perfect brew for you!
Granite City Food & Brewery's signature brews, which are made on-site, include:  The Duke (Pale Ale), The Bennie (Bock), Batch 1000 (Double IPA), The Northern (American Lager), Prairie Vixen (Hefeweizen), and Broad Axe (Oatmeal Stout). Seasonal brews are featured throughout the year.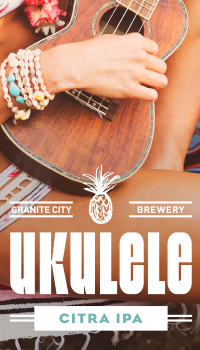 Ukulele
Citra IPA
The Citra Hop is a duel purpose hop. Meaning it can be used for both flavor and bitterness in beer. It's popularity over the last few years has grown because of the strength and intensity of its tropical fruit flavors and aromas. Our Ukulele Citra IPA is brewed with loads of Citra hops for bitterness and dry hopped with even more Citra hops for aroma and flavor. This beer Explodes with tropical aromas of mango and passion fruit. It's a perfect summer time taste bud tingler with flavors of mango, papaya and even pineapple giving way to a honey kissed body with a sweet and slightly bitter finish.
Style: Citra IPA
Color: Pale Golden
Body: Light
ABV: 6.5%
IBU: 70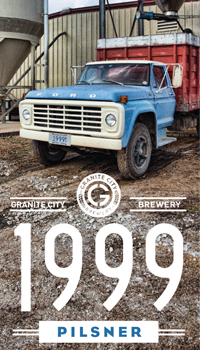 1999
Pilsner
Not only is 1999 the year Granite City Brewery was founded, but also happens to be the name of one of the first beers we ever made. Brewed in the style of a Bohemian Pilsner; this has a classic European malt character, backed by a moderate hop aroma and rounded bitterness for a flavorful, yet refreshing, beer.
Style: Pilsner
Color: Pale Gold
Body: Light
ABV: 6.27%
IBU: 44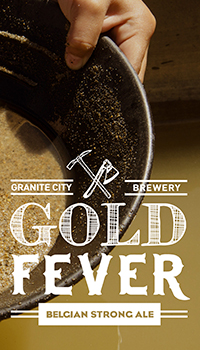 Gold Fever
Belgian Strong Ale
A very Unique yeast strain with origins in Belgian 'spontaneous fermentation' provides the most prominent flavors in the Gold. A beautiful golden-colored ale, with strong fruity, spicy and malty flavors. Belgian Golden ales are a perfect introduction to the world of Belgian beers. Subtle hints of apple, pear, cinnamon and clove meld with hearty maltiness to yield a clean, slightly-sweet ale with a crisp finish. This beer is very drinkable but be careful; this beer is strong and should be sipped and savored.
Style: Belgian Strong Ale
Color: Golden
Body: Full
ABV: 7.8%
IBU: 29.5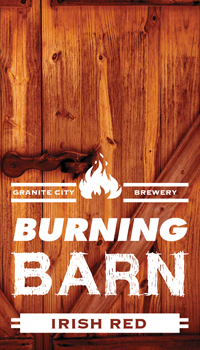 Burning Barn
Irish Red Ale
Enjoy a caramel, almost candy-like taste, complimented by a balanced hoppiness with hints of dried stone fruit at the finish. An easy drinking red ale that is sure to please.
Style: Irish-Style Red Ale
Color: Ruby Red
Body: Medium
ABV: 5.3%
IBU: 19.2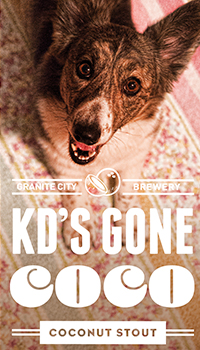 KD's Gone CoCo
Coconut Stout
Flavors of dark chocolate, roasted coffee beans, coconut, with hints of caramel and vanilla. A creamy smooth body that finishes slightly sweet.
Style: Stout
Color: Black
Body: Medium
ABV: 5.5%
IBU: 29.3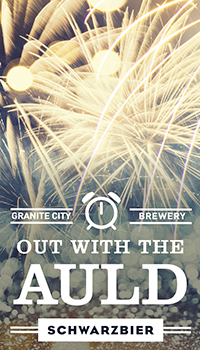 Out With The Auld
Schwarzbier
Our schwarzbier has aromas of roasted nuts and dark chocolate with a slightly dry light body. Enjoy a roasted grain flavor with bittersweet chocolate notes. Considered a soul lifting beer, with depth of color and taste, that make a great winter alternative for the New Year.
Style: Schwarzbier
Color: Black
Body: Light
ABV: 5.2%
IBU: 27.9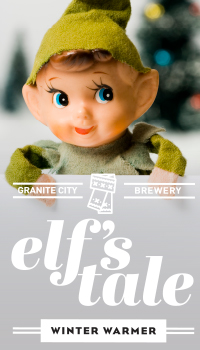 Elf's Tale
Winter Warmer
Brewed in time for honored holiday traditions and storytelling, you'll find this beer to have aromas of spicy cinnamon with flavors of up front sweetness with toasted caramel and light fruit taste. Heavy spice notes from the tea, cinnamon, star anise, nutmeg, clove, whole black pepper, cardamom, ginger that finish with a slight bite.
Style: Spice Beer
Color: Dark Amber
Body: Full
ABV: 8.0%
IBU: 28
Zug Zwang
Vanilla Porter
All the roasted and chocolate flavor that you'd expect from a classic Porter. The addition of real vanilla bean adds unparalleled complexity and a rich, smooth, caramel flavor.
Style: Vanilla Porter
Color: Dark Brown
Body: Full
ABV: 5.7%
IBU: 23.6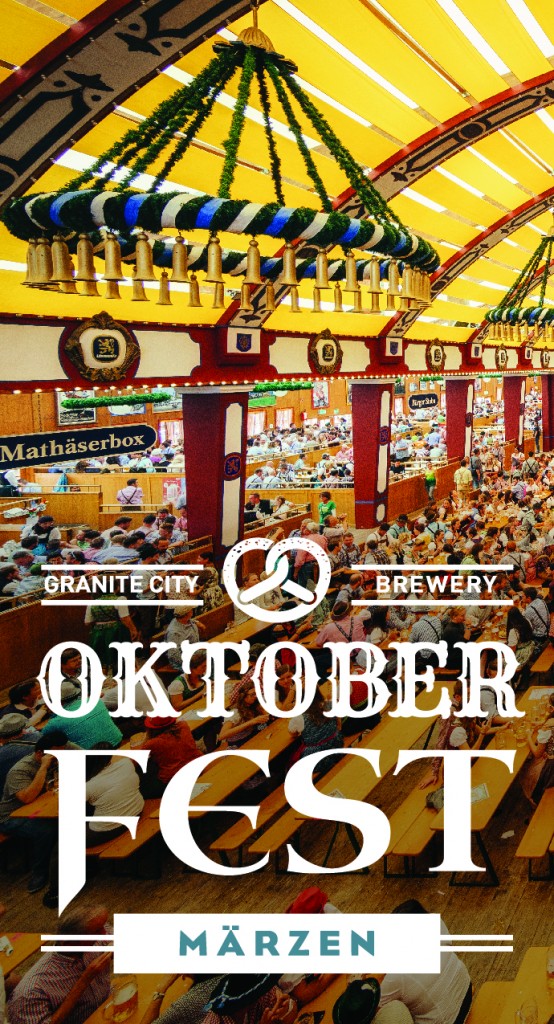 Oktoberfest
German Oktoberfest/Marzen
Before mechanical refrigeration was developed German brewers would not brew in the summertime because the temperature was too warm to produce good beer. Beer would be brewed in the spring and then stored in cool cellars and caves to help preserve it. Brewing a higher alcohol beer would also help preserve it. The last beer brewed in the spring came to be known as Marzen beers or "March" beers. These beers would be served in the Fall near the time of Oktoberfest celebrations. Ours tastes of sweet maltiness and caramel, with hunts of toasted biscuit throughout.
Style: Märzen/Lager
Color: Orangish Amber
Body: Medium
ABV: 6.0%
IBU: 21.8
Blue-Eyed Brunette
Bourbon Brown Ale
This Specialty brew starts with several oak spirals soaked in 12 year, Elijah Craig Bourbon. After a period of 7-10 days we add the Bourbon infused Oak Sprials to our traditional Brown Ale. We then allow the Brown Ale at least 21 days of "aging" on these Bourbon infused Oak Spirals. This produces a flavor profile with subtle hints of Oak & Bourbon complimented by the roundness and nuttiness of the English variety brought to you by the best English crystal malts and English hops..
Style: Bourbon Oak Aged Brown Ale
Color: Brown
Body: Medium
ABV: 5.6%
IBU: 42
@gcfb
"If you haven't seen our NEW beverage menu, you should stop in and take a look! We have the best #BeerGuide in the m… https://t.co/NQXtpJGoG6"
"Happy #NationalSelfieDay, take a selfie in one of our locations and tag us with the hashtag #GCFBSelfie. We want to… https://t.co/YKMttgv2hP"
"Want great beer and food offers? Be sure to sign up for our eclub for upcoming Tapping Event and $1 beer deals and… https://t.co/1BqiGwzurz"
"Our #UkuleleIPA Seasonal menu ends soon, don't miss out on all the great food and beer this menu has to offer.… https://t.co/9JU3uYruJ4"
"We're halfway through the week and we're craving tacos. Stop in to try our Jerk Chicken Tacos off our features menu… https://t.co/iIhOVSlQSE"