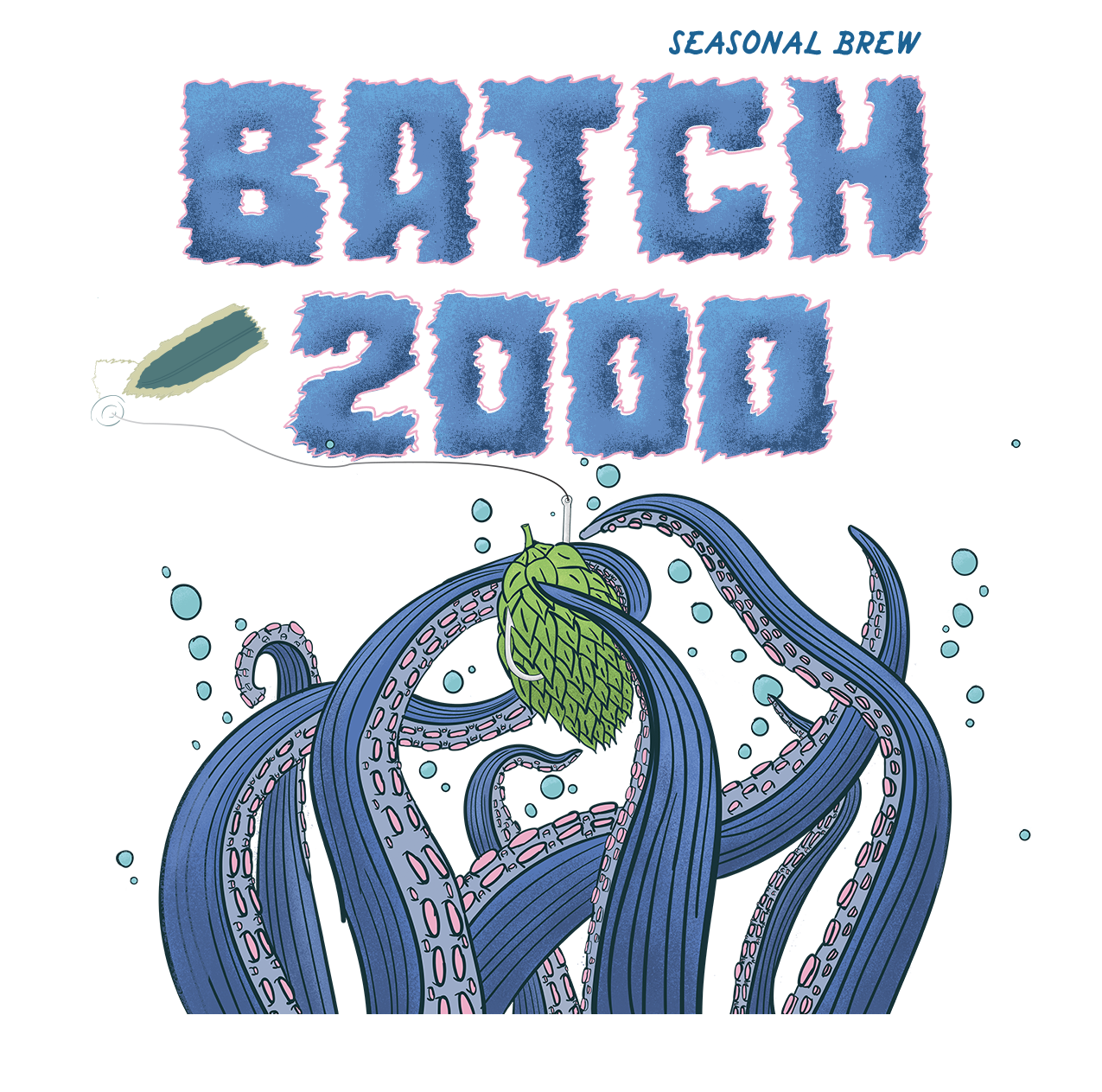 2000 leagues under the sea, there lies a creature. Stronger than a breaking wave and bolder than a fisherman on the open sea. This creature lives for one thing, strong beer. This creature is known for taking down ships full of Batch 1000 hops just to snack on the tasty buds.
The brewers of Granite City knew something had to be done, and they knew there was only one way to appease the Hoptopus.
So, they went to work making the baddest, boldest, brew they could, Batch 2000. Said to have double the power of Batch 1000, this new brew was just the thing they needed to calm the creature. Now and forever on, on every full moon, they drop a keg into the open sea. The creature waves a tentacle in thanks, and returns to the depths of the murky water.
Flavor:Spicy Citrus with hints of Lemon and Pine
Hops:Falconers Flight, Summit, Apollo, Cascade
Aroma:Tropical, Lemon & Grapefruit
Style:Double IPA
Color: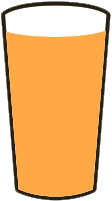 Malty:

Hoppy:

Seasonal Features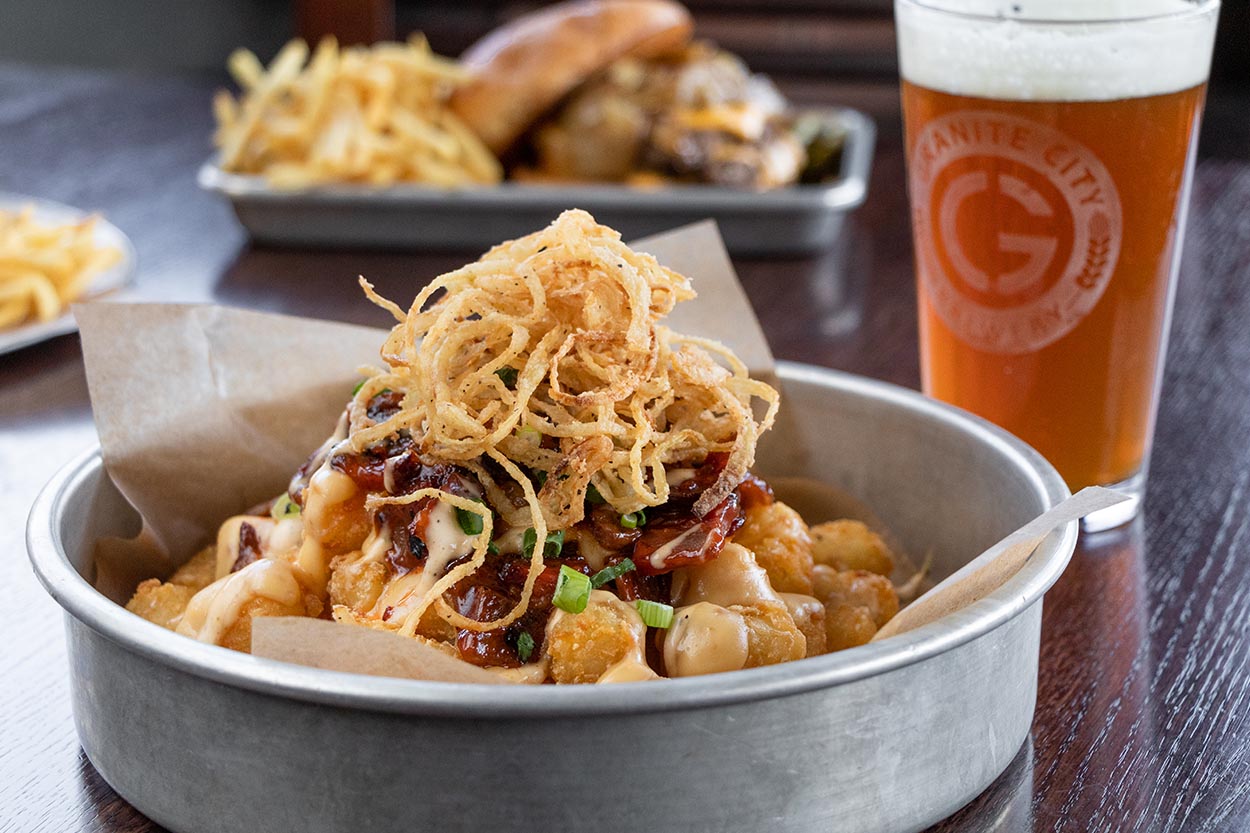 Smokehouse Tater Tachos
Crispy potato kegs topped with tender sliced beef brisket in BBQ sauce, smoky gouda cheese sauce, sliced green onion, Santa Fé cream and crispy onion strings.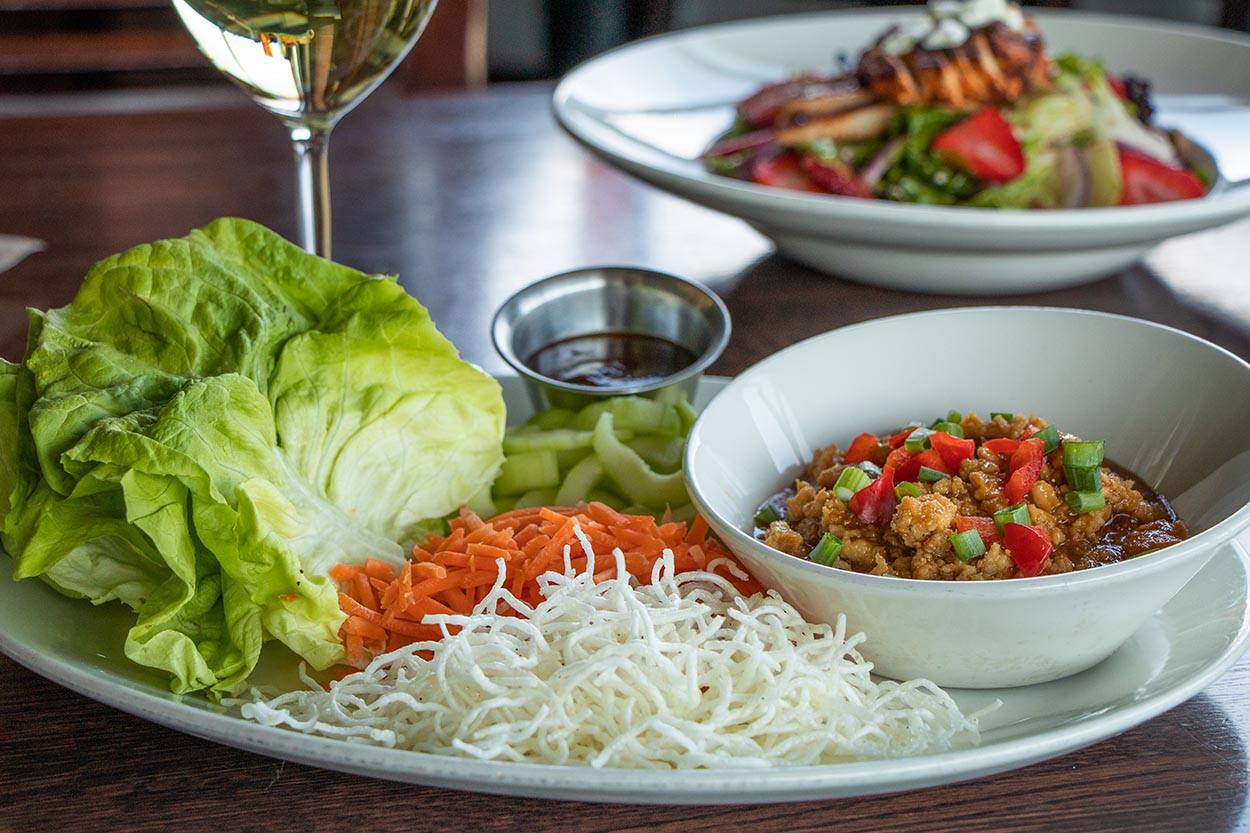 Ponzu Lettuce Wraps
Lean chicken breast sautéed in a garlic and ginger ponzu sauce with fresh sliced cucumbers, shredded carrots, wasabi rice sticks, crisp lettuce. Served with a side of Szechuan peanut sauce.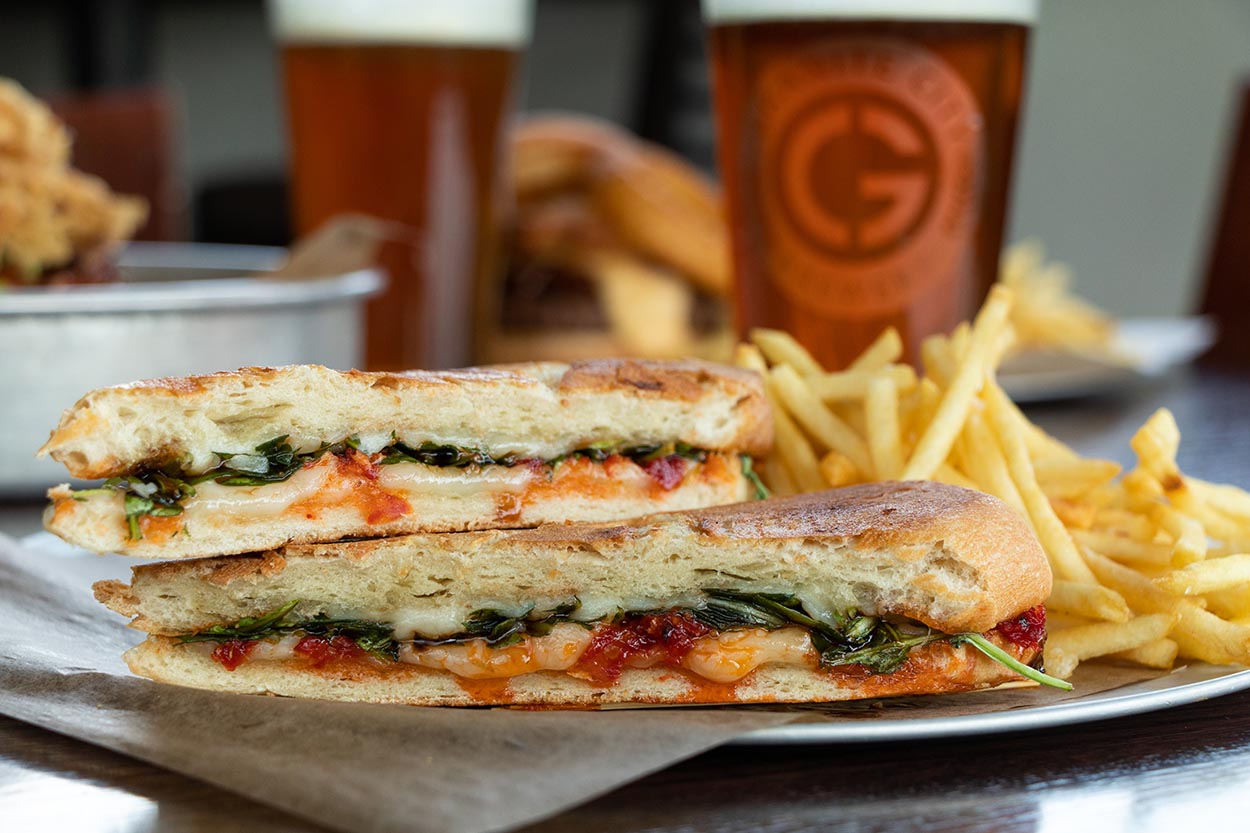 Pressed Caprese Grilled Cheese
Pressed baguette with melty mozzarella and provolone cheese, sun-dried tomato pesto, fresh arugula and tangy balsamic glaze.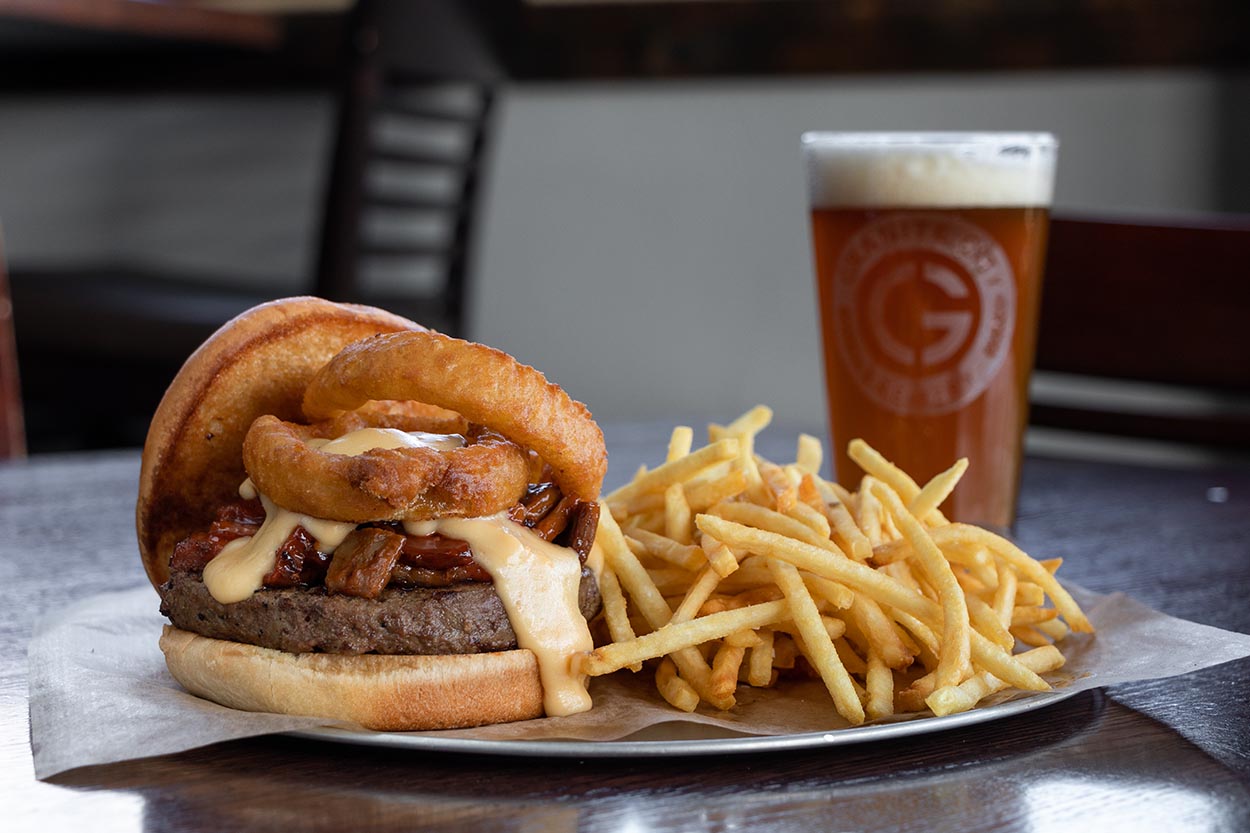 Smokehouse Burger
Half-pound GC steakburger, sliced BBQ beef brisket, smoky gouda cheese sauce and beer-battered onion rings on a homestyle bun.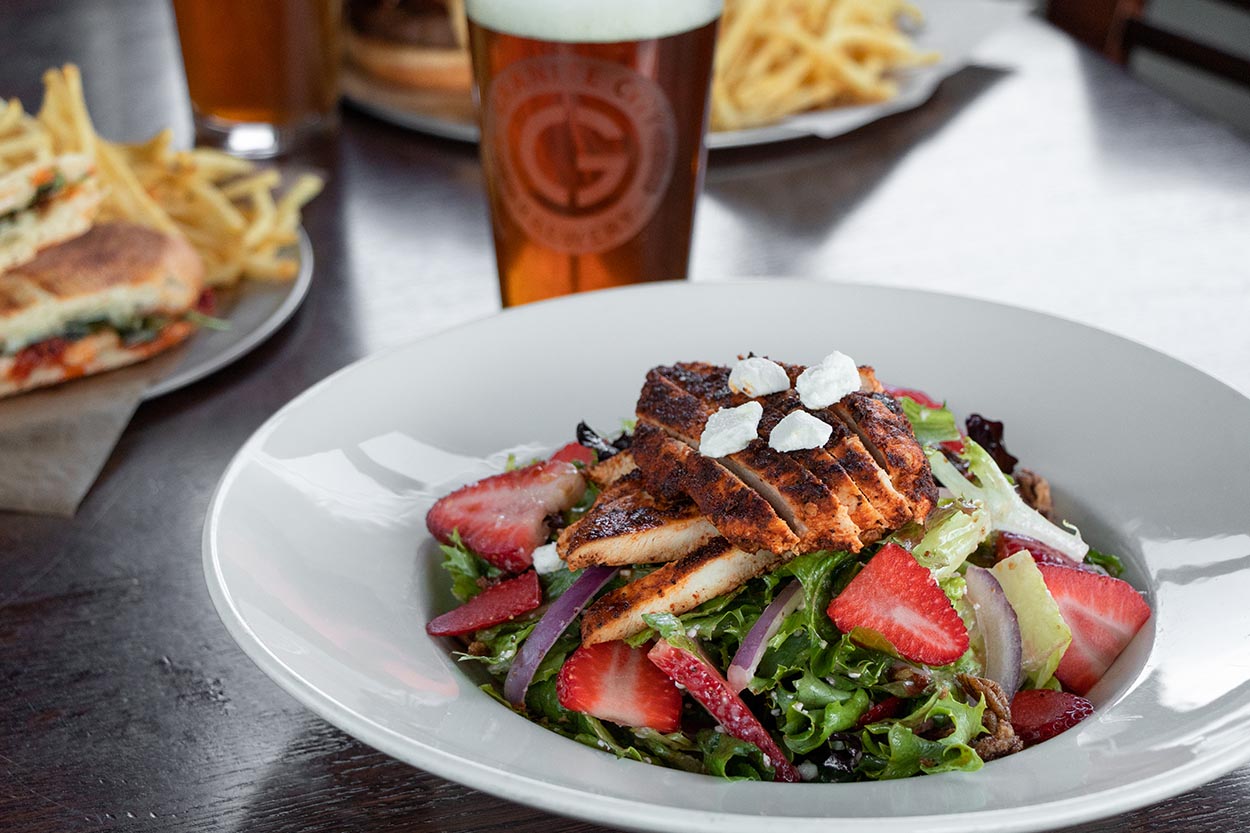 Strawberry Salad
Fresh Arcadia greens and Romaine lettuce tossed in a tangy strawberry vinaigrette and topped with goat cheese, spiced pecans, red onions and a blackened chicken breast.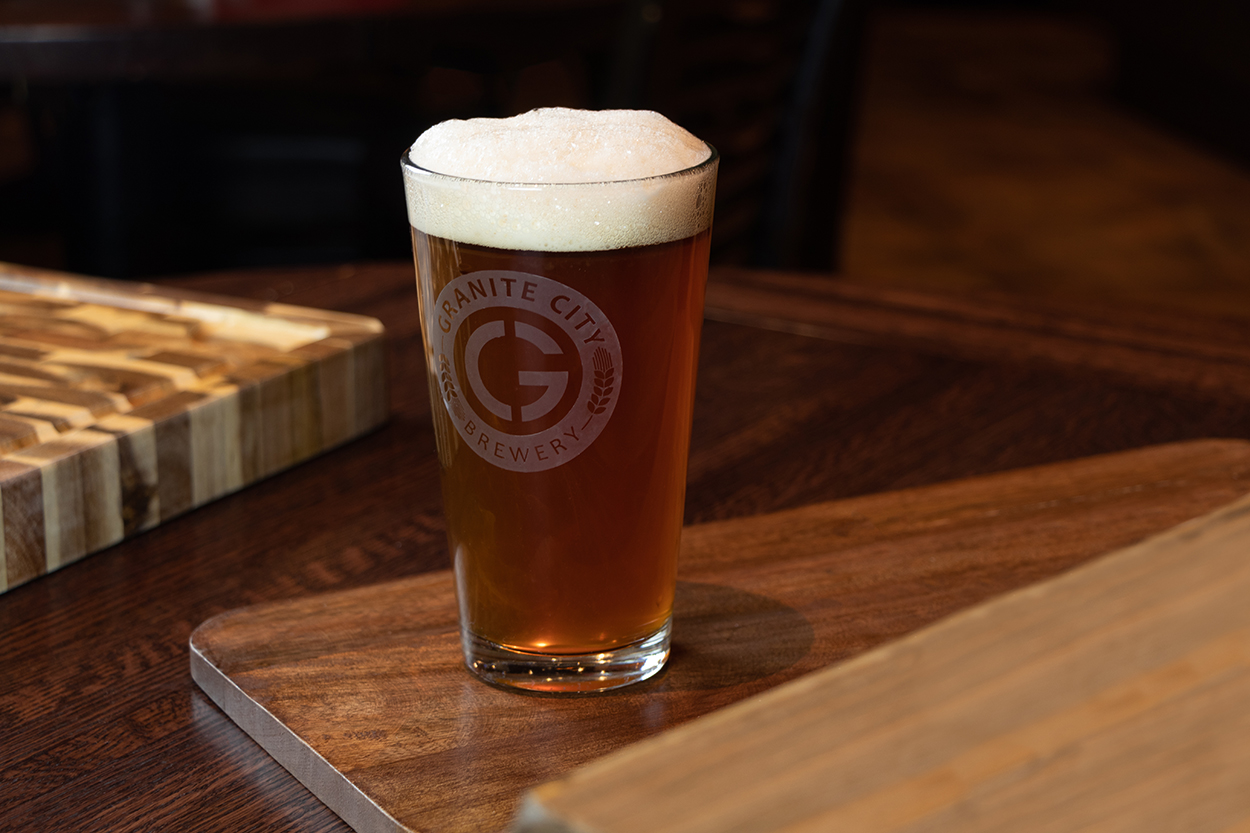 @gcfb
"Congrats to our Fargo, ND location! https://t.co/FAixVqVThT"
"To celebrate our win in the 2018 GABF® Silver Medal in the Dark Lager category, we're pouring Bennie Bock pints for… https://t.co/LSr9vrHz4o"
"Bigger. Stronger. Badder. Batch 2000. NEW and Now On Tap! See Beer Info: https://t.co/mn8n5hgWpd"
"Love our Batch 1000? We have reinvented this recipe to be Bigger, Badder and more BOLD! Batch 2000 is Now On Tap!… https://t.co/H297gRWGi3"
"What's your favorite #IrishFest deal?"