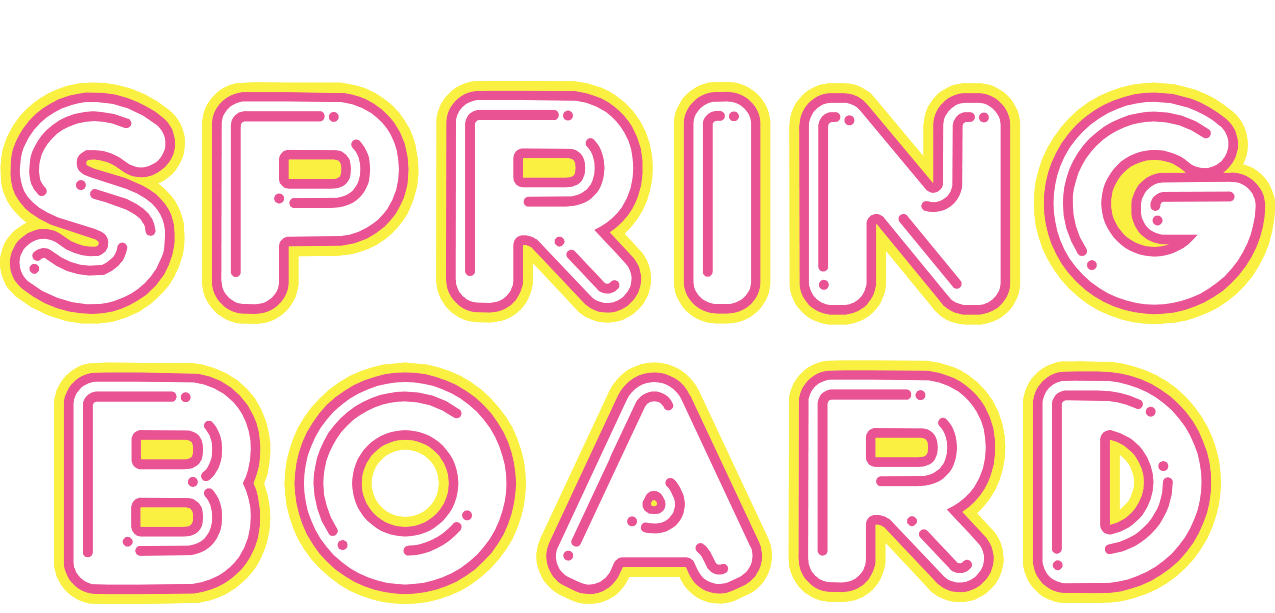 After a long and cold winter, nothing is more enticing than the first birds chirping, leaves budding, bright flowers sprouting, and the warm sun of spring. We love all these things so much we thought why not make a beer inspired by spring!
Our brewers got to work and concocted the perfect combo of herbaceous and citrus flavor. Taking a hint of fresh lemon juice and a touch of the fragrant aroma of a young lavender flower, they brewed a beer blossoming with spring flavor! Spring into spring, with a refreshing glass of Spring Board Lemon Lavender Shandy!
Flavor:A light & refreshing Ale tasting of Lavender, Honey and Lemonade
Hops:Cluster
Aroma:Floral bouquet of Lavender and Lemon
Style:Lemon Lavender Shandy
Color: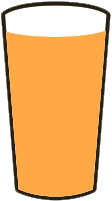 Malty:

Hoppy:

Seasonal Features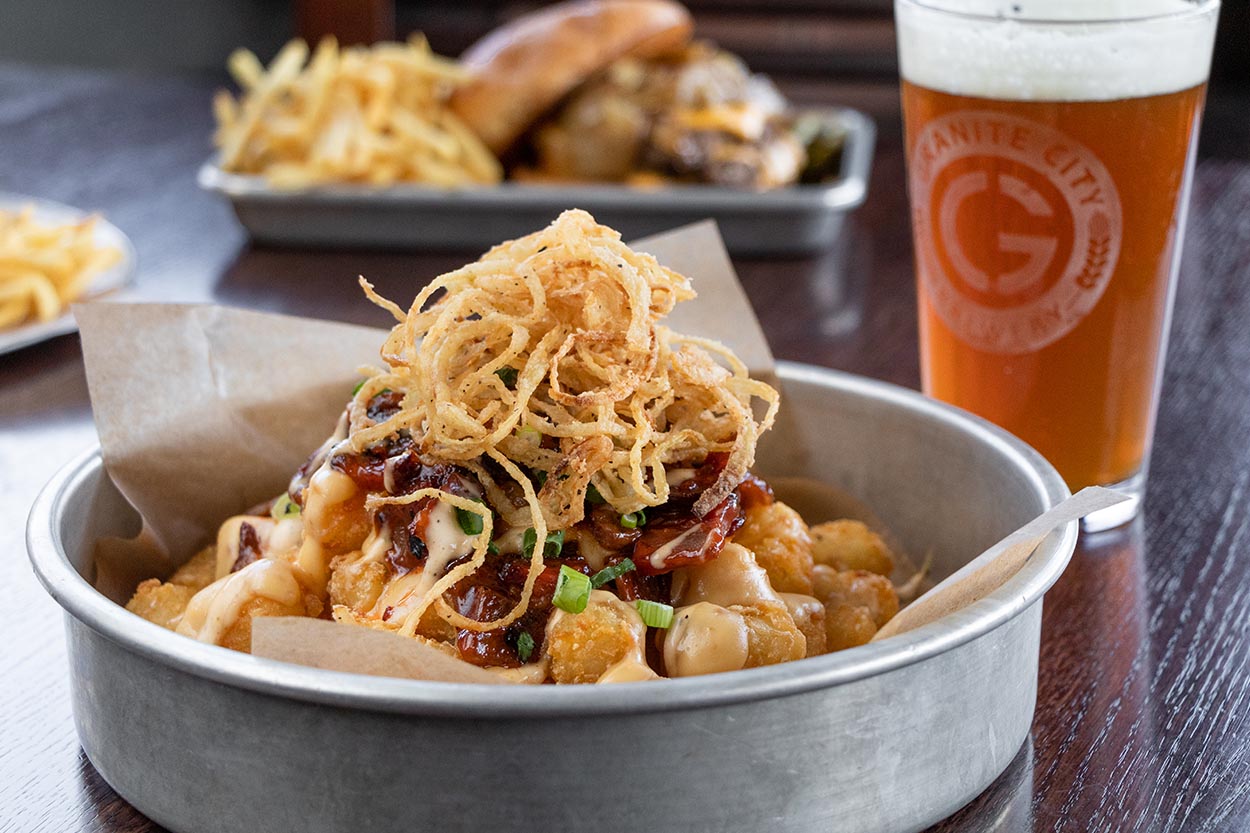 Smokehouse Tater Tachos
Crispy potato kegs topped with tender sliced beef brisket in BBQ sauce, smoky gouda cheese sauce, sliced green onion, Santa Fé cream and crispy onion strings.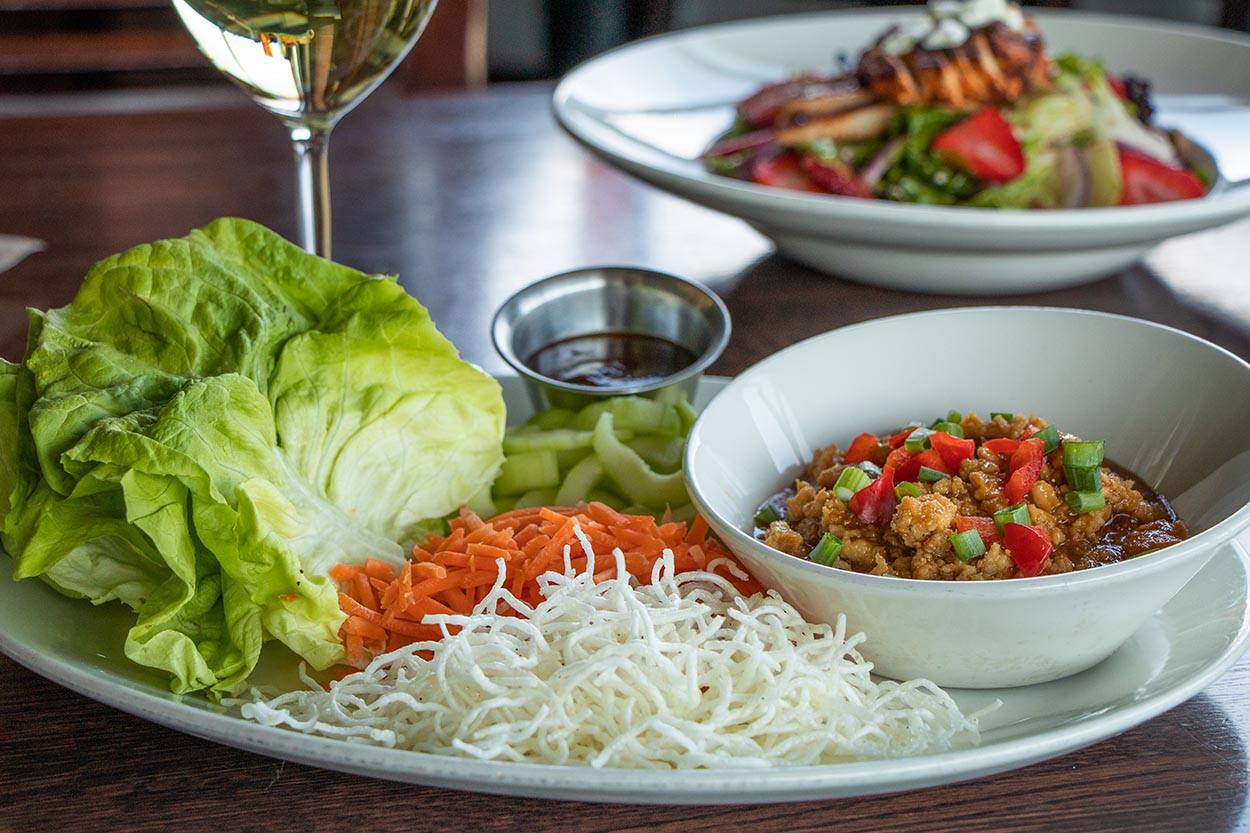 Ponzu Lettuce Wraps
Lean chicken breast sautéed in a garlic and ginger ponzu sauce with fresh sliced cucumbers, shredded carrots, wasabi rice sticks, crisp lettuce. Served with a side of Szechuan peanut sauce.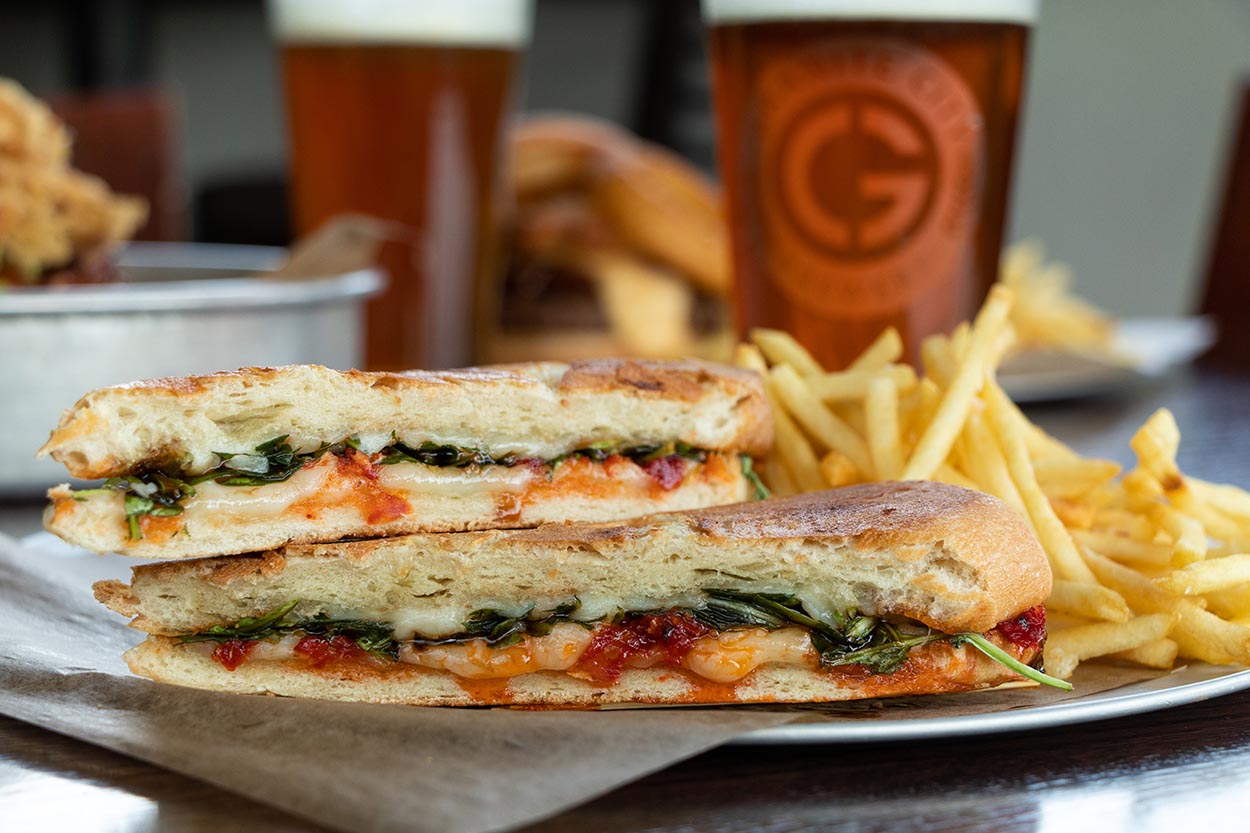 Pressed Caprese Grilled Cheese
Pressed baguette with melty mozzarella and provolone cheese, sun-dried tomato pesto, fresh arugula and tangy balsamic glaze.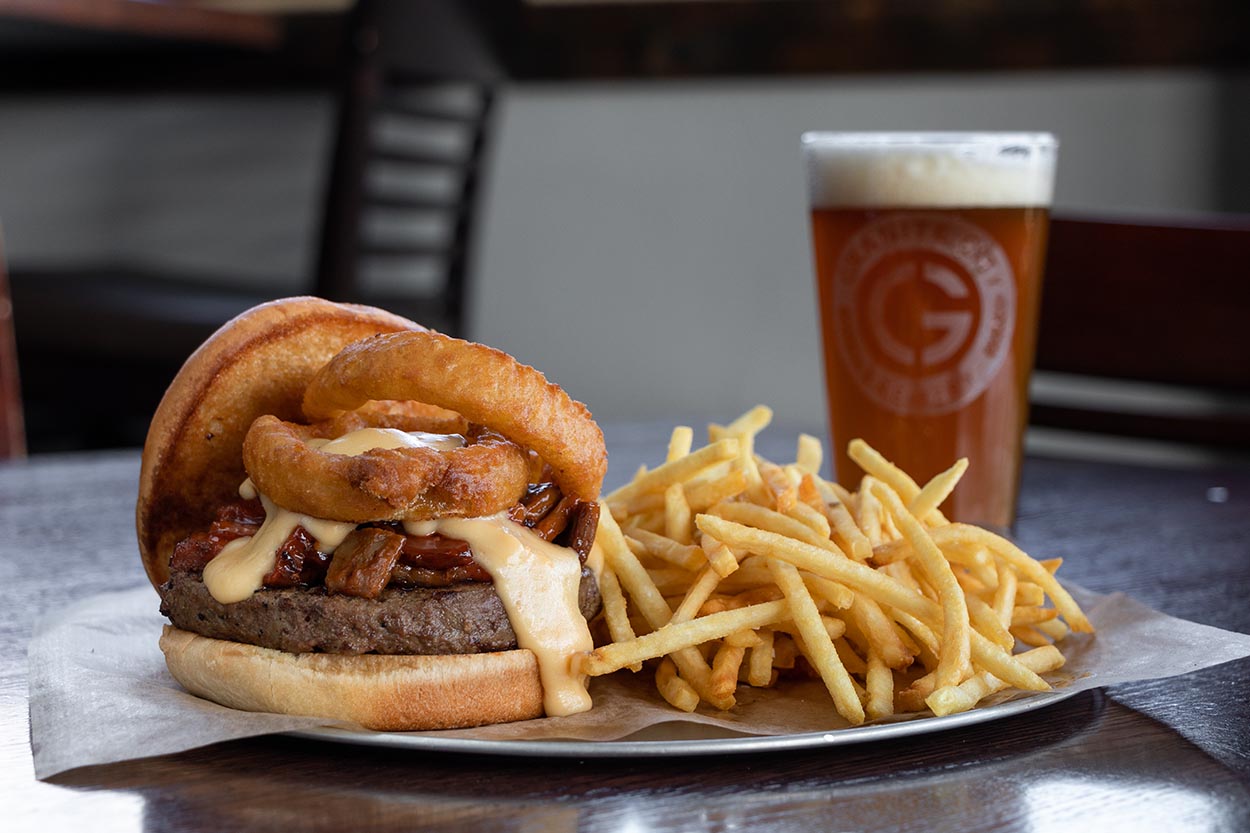 Smokehouse Burger
Half-pound GC steakburger, sliced BBQ beef brisket, smoky gouda cheese sauce and beer-battered onion rings on a homestyle bun.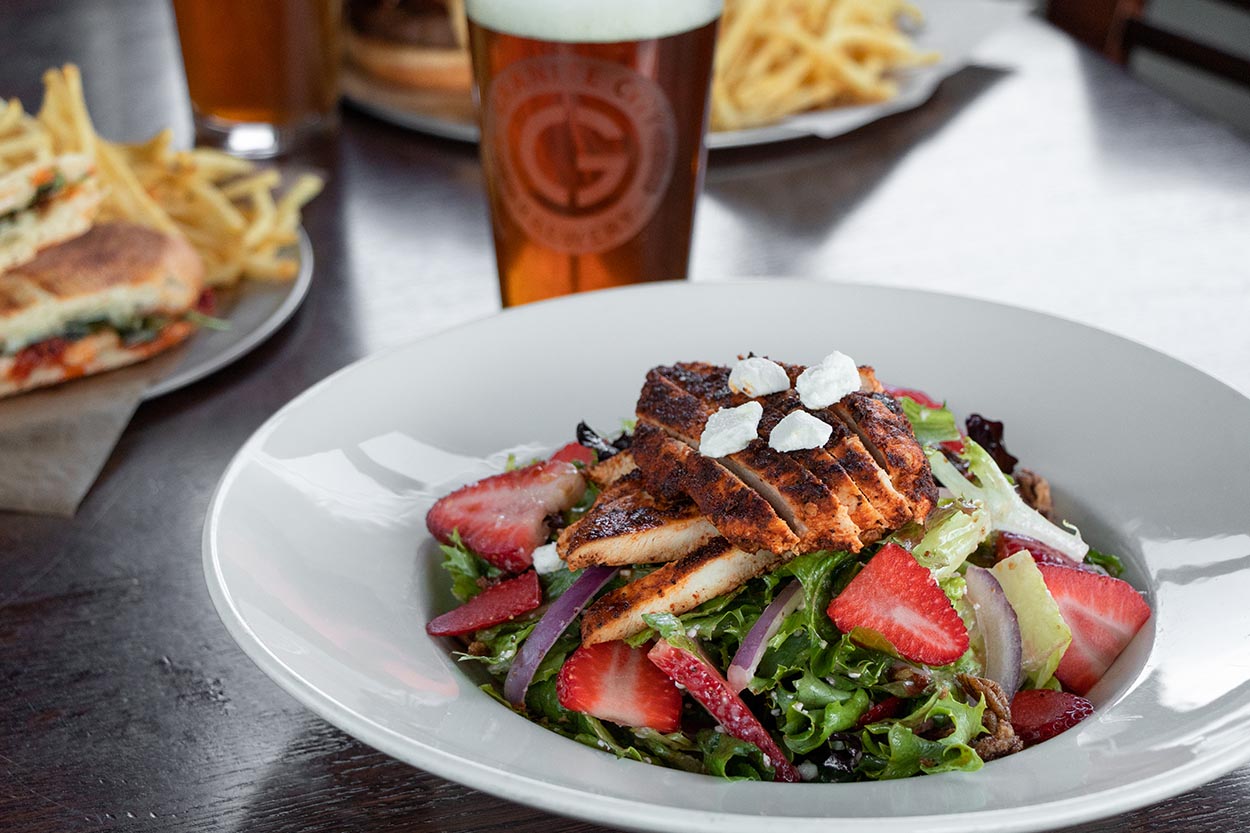 Strawberry Salad
Fresh Arcadia greens and Romaine lettuce tossed in a tangy strawberry vinaigrette and topped with goat cheese, spiced pecans, red onions and a blackened chicken breast.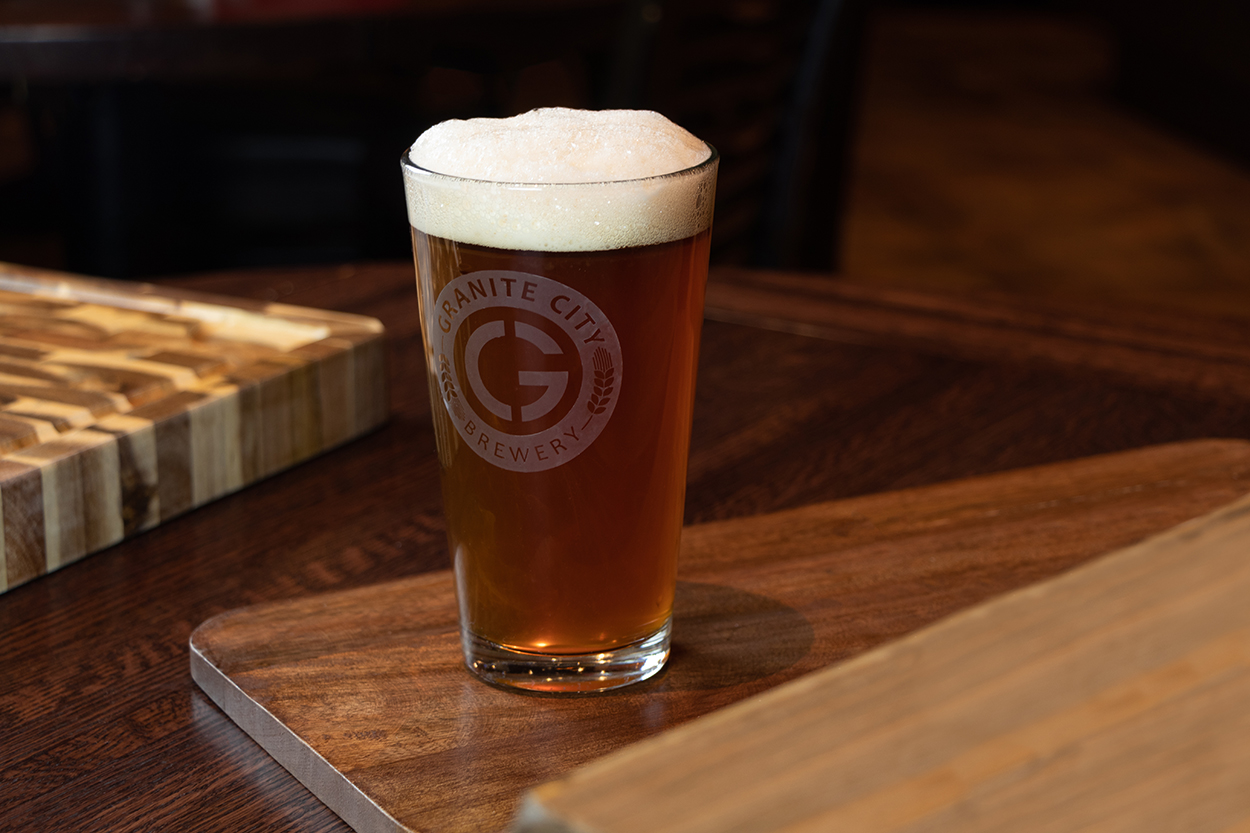 *Prices vary by location:
@gcfb
"Tweet us, what makes your #HappyHour spot so great?"
"What's your favorite beer style?"
"How's your Fantasy team doin after Week 2? #FantasyFootball"
"A beer 🍺 a day, keeps the bad vibes away. #FridayThe13th"
"Mark your calendars. #Oktoberfest is tapping September 21st + 3 Chances to win Beer for a Year! 🥨Oktoberfest Info: https://t.co/cNzpXBEgcK"