Brunch Favorites
Creation Stations
You're the boss. Design your own donuts and create your perfect Omelet, Benedict or Breakfast Sandwich.
The Carving Table
Slow roasted prime rib. Juicy, tender and hand-crafted just for you.
Brunch Favorites
From bread and pastries to fruits and berries to extra thick cut bacon and Reggianno hashbrown potatoes. All your favorites in one place. Help yourself!
Chef Specials
Our chef's favorite recipes, something new every week. Ask your server about today's masterpieces.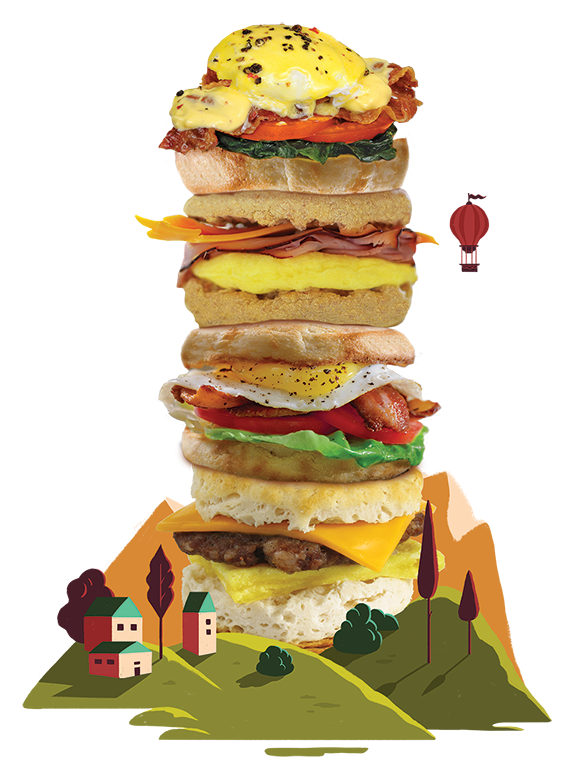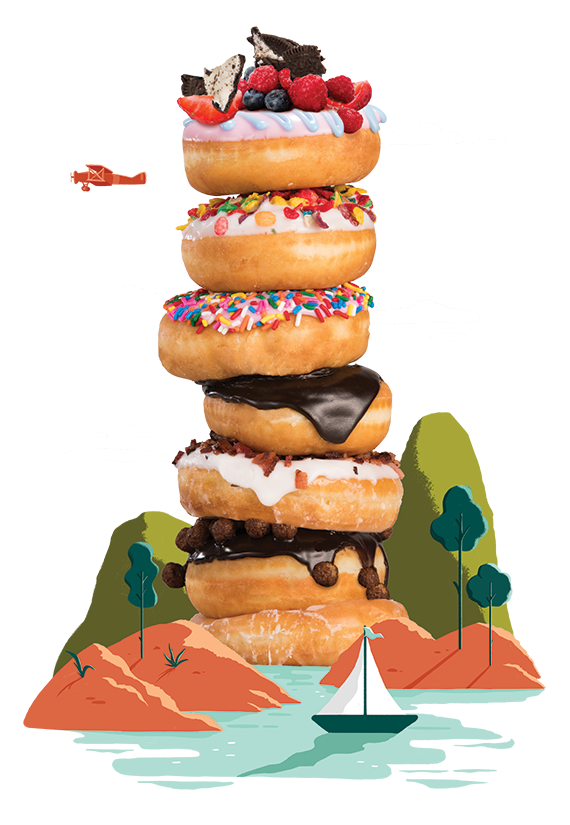 Creation Stations
Donut

Create the donut of your dreams. Start with a warm raised donut fresh from our ovens. Pile on your toppings...everything from sprinkles and coconut to your favorite cereals and bacon. Your donut wish is our command. Go wild!
Egg

Pick from a seemingly endless array of options. Choose your bread and eggs. Pick your favorite meats, veggies, cheeses and sauces.
The Infinite Mimosa
We supply the bottle and juices, you do the rest.
Champagne
Wycliff Brut
or
Wycliff Brut Rosé
Juices
Orange
Cranberry
Pineapple
The Bloody Mary Experience
With over 300 combinations in our Bloody Mary
Experience, you'll never get bored!
Vodkas
Habanero
Horseradish
Chipotle Maple
Vegetarian Blend
Un-Infused Sobieski
Chaser
Northern Lager
Bennie Bock
Duke Pale Ale
Broad Axe Stout
Pick your Heat
Mild
Slightly Sizzling
Volcanic
Blazing Inferno
Choose your Garnish
The Signature
The Brewmaster
The Carnivore
The Farmer's Market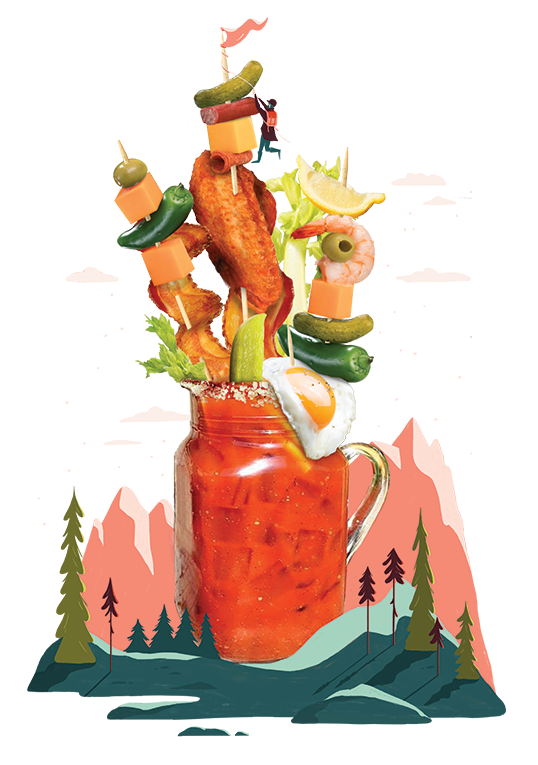 @gcfb
"Relax and unwind, you deserve it. Stop by for $5 Growler Fills for Memorial Day Weekend. *Prices may vary by locat… https://t.co/2RkoSU9ZsK"
"The Infinite Mimosa is now available on Saturdays from 11am - 2pm. Cheers! 🍾 https://t.co/nF6FNyikAe"
"Join our beer loving family and sign up for our eClub. Receive a $10 off $30 coupon just for signing up. Be the fi… https://t.co/umdtgOGJIQ"
"It's American Craft Beer Week and we're celebrating with $3.00 GC Pints all week long! Valid 5/13 - 5/19/2019 https://t.co/sIdUM2TyLJ"
"🍋 NEW BEER ALERT 🍋 Lemon Lavender Shandy, now on tap. We're celebrating with $3.00 GC Pints all day long. Beer In… https://t.co/XVMd8aaXR4"