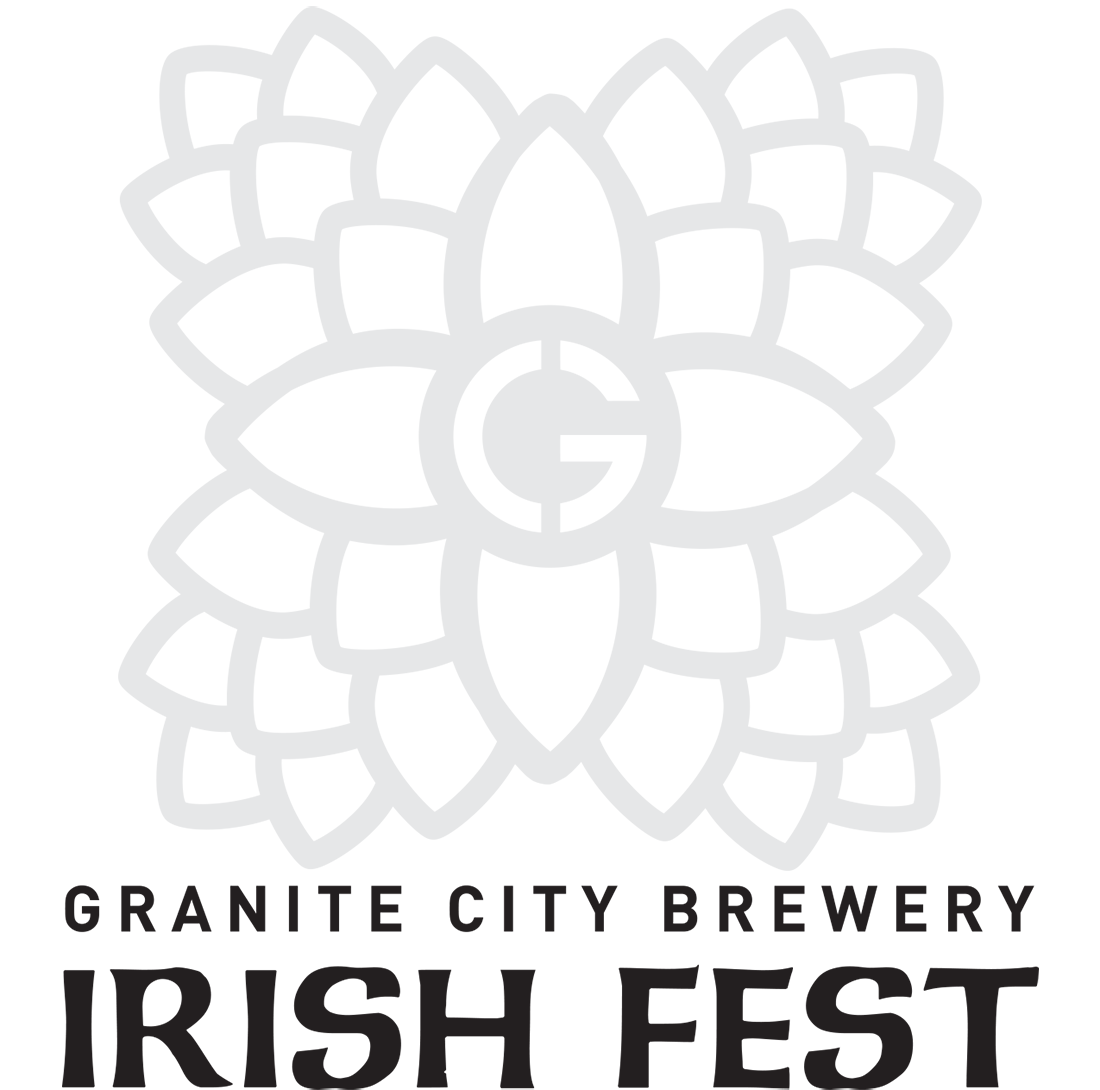 Events
Seasonal Beer
Features
We're all Irish-ish ... Right? Celebrate Irish Fest with us all month long. We have great deals and even better seasonal beers we're tapping that you won't want to miss.
FEB 28
We're tapping our new seasonal beer, Burning Barn Irish Red Ale
Join us March 9 for our Irish Fest party and we have also partnered with the Wounded Warrior Project as a way to give back to our communities.
MAR 9
Tapping Raising Spirits, our limited edition Barrel Aged Whiskey Red Ale

Dine to Donate: 12pm-5pm proceeds will go to the Wounded Warrior Project
Bring your friends, we'll have the beer, music and good times waiting for ya!
MAR 16 & 17
Enjoy $3 Pints all day*, all weekend. Grab a bite to eat and walk out with an $8 Growler Fill* of your favorite GC beer

Sunday: Happy Hour 2pm - close
*Price of pints may vary in IL markets.
*Growler Fill price only valid with purchase of an entrée.
We're going the distance and doin' it with speed. Get down with us on this locomotion full of flavor. We got a beer here that'll make ya feel the funk and take ya to the max. You like coffee, beer, jivin and vibin. Groovy. We know you do, we like it too.
The skinny on this Golden Ale, it'll psyche you out, it's got them smooooooth vibrations and depth of flavor that take ya to the flip side.You can't knock our hustle and you can't knock this beer. The next time you're looking for a pick me up, do The Hustle. Hell, relax, do The Hustle, while drinking The Hustle, ya dig?
Beer Information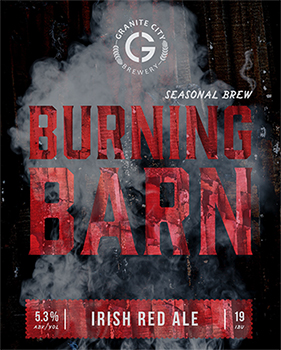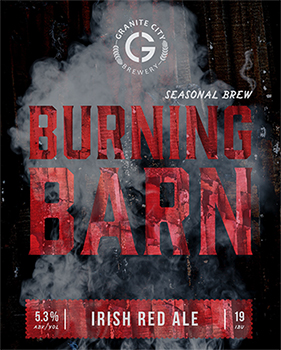 Flavor:Caramel, almost candy like taste complimented by a balanced hop profile with hints of dried stone fruit at the finish
Style:Irish Red Ale
Hops:Cascade
Aroma:Hints of dried stone fruit
Color:Red Amber
Malty:

Hoppy:

Beer Information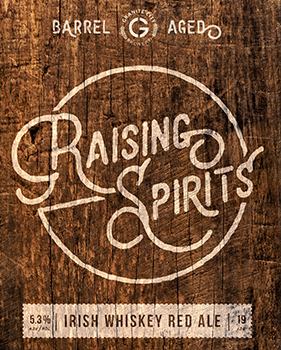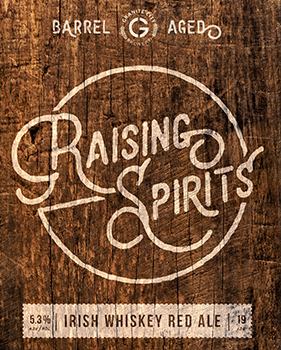 Flavor:An array of spicy,nutty, vanilla & caramel flavors give way to dried stone fruit and a sherry like sweet finish
Style:Irish Whiskey Red Ale
Hops:Cascade
Aroma:Hints of peppered spicy wood and caramel sweetness
Color:Amber
Malty:

Hoppy:

Seasonal Features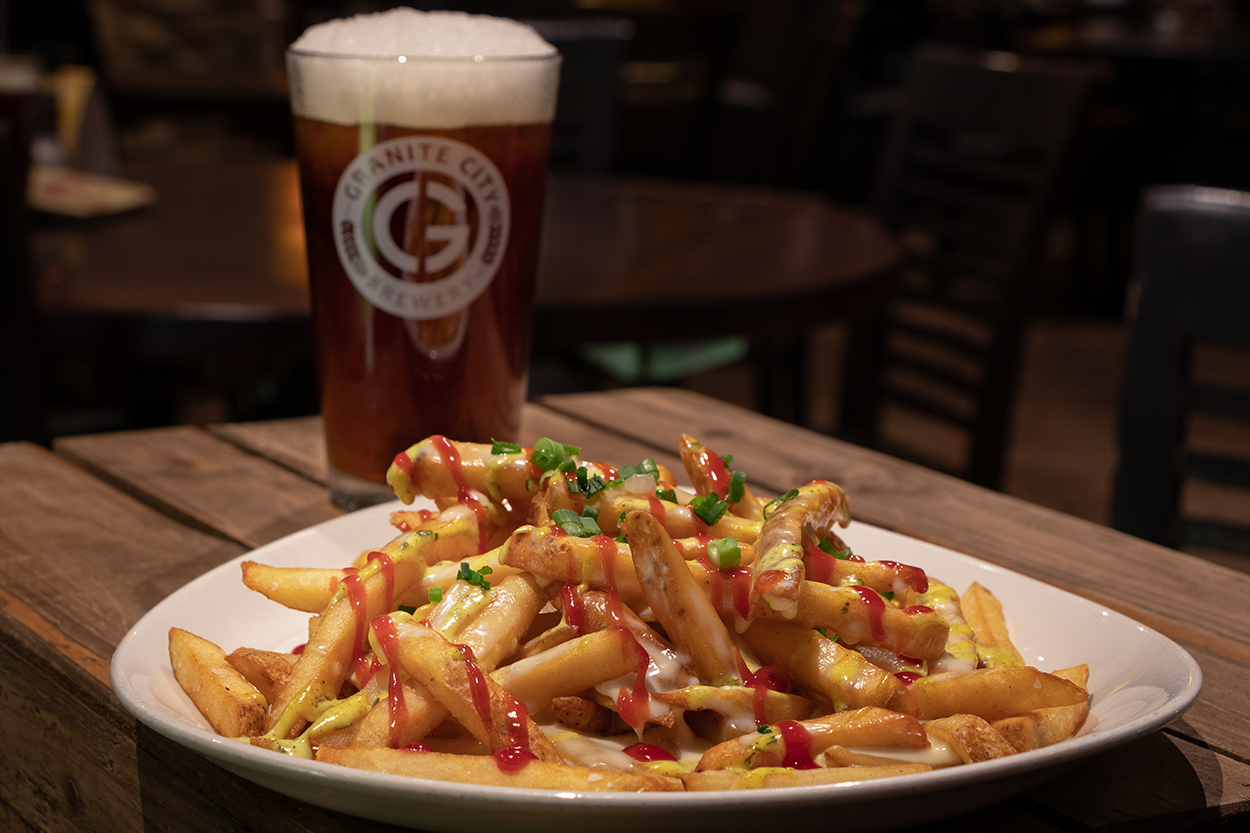 Irish Pub Chips
Fries topped with a sharp Dubliner Cheddar Jameson sauce, curried mayo, red ale ketchup, and green onion.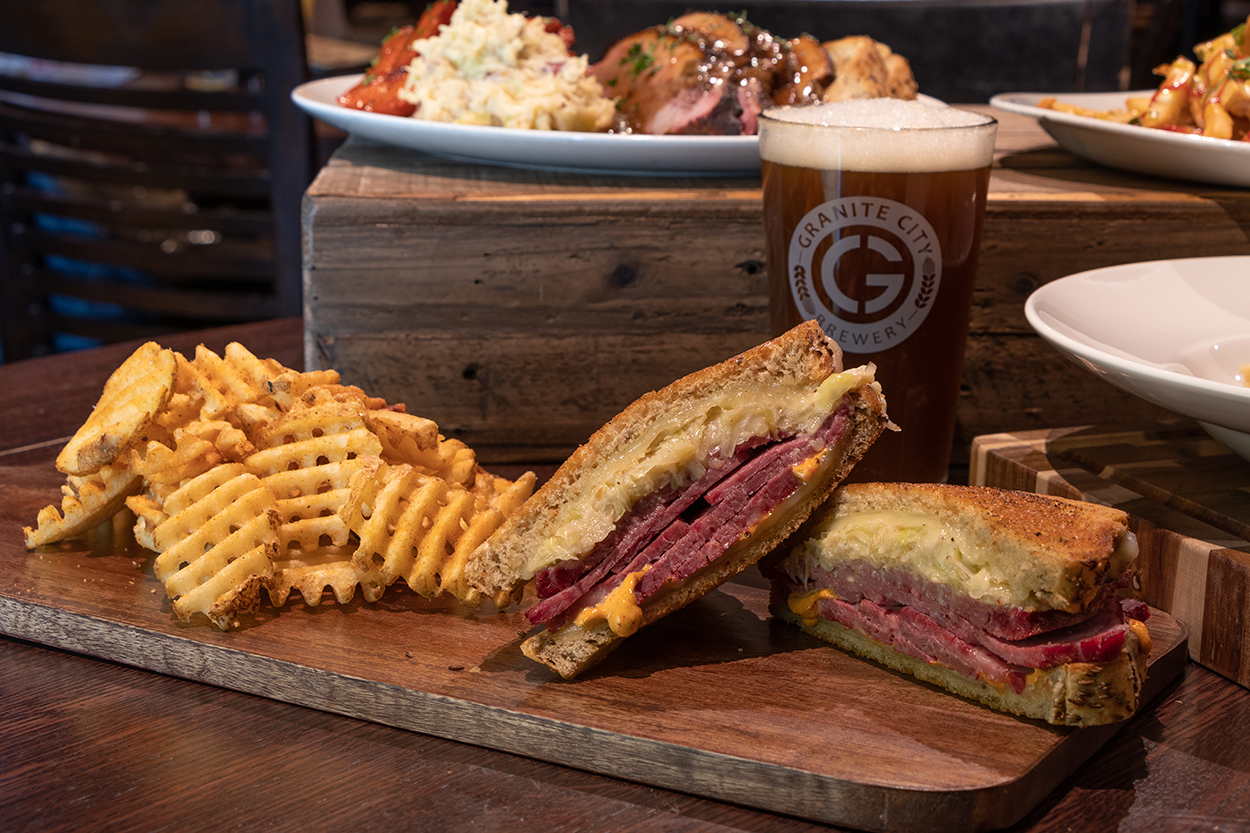 Irish Red Ale Reuben
Burning Barn Irish Red Ale-brined corned beef piled high on grilled caraway rye with sauerkraut, Swiss cheese, and tangy 1000 island dressing. Served with choice of side.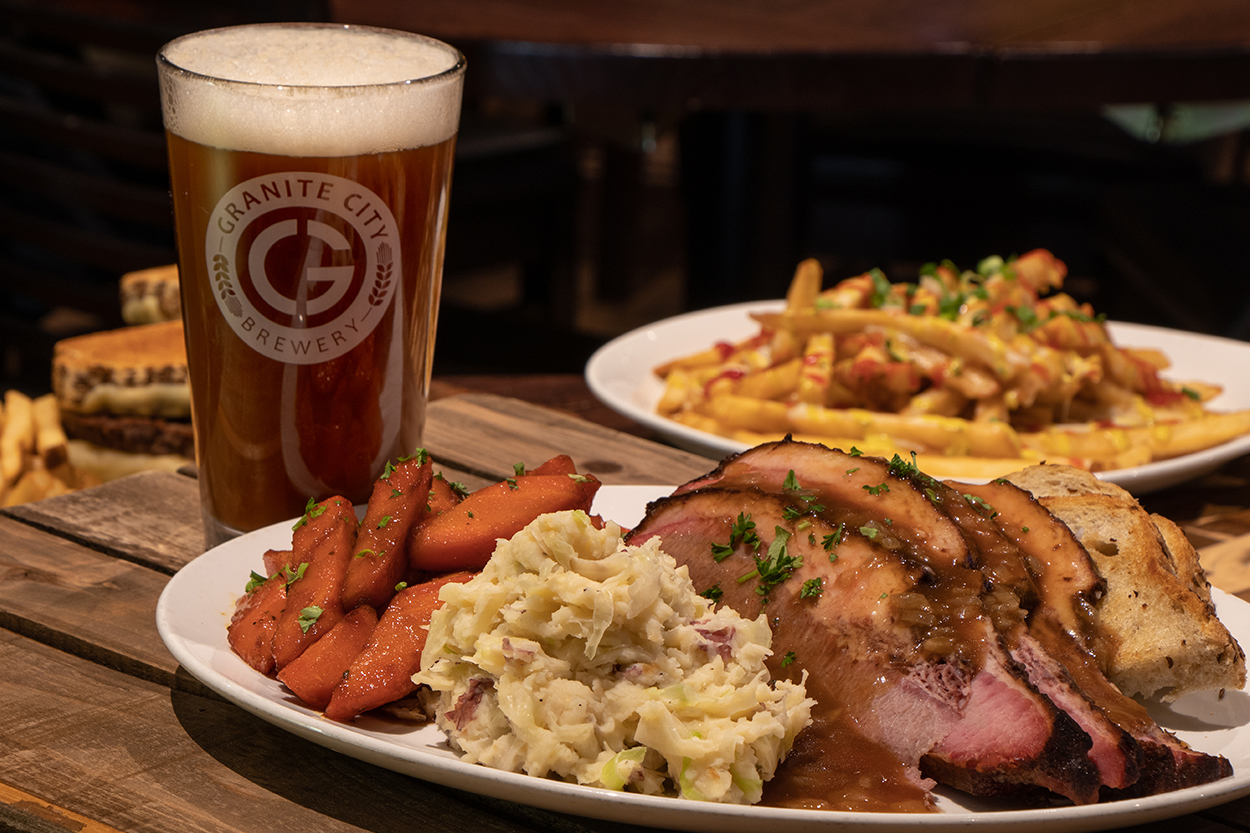 Slow Braised Brisket
Slow braised beef brisket, Burning Barn Irish Red caramelized onion gravy, grilled caraway rye toast, Irish Colcannon- a mix of creamed cabbage and mashed potatoes, and Jameson glazed carrots.
Whiskey Glazed Salmon
Pan roasted and whiskey glazed salmon served with Irish Colcannon and fresh asparagus spears.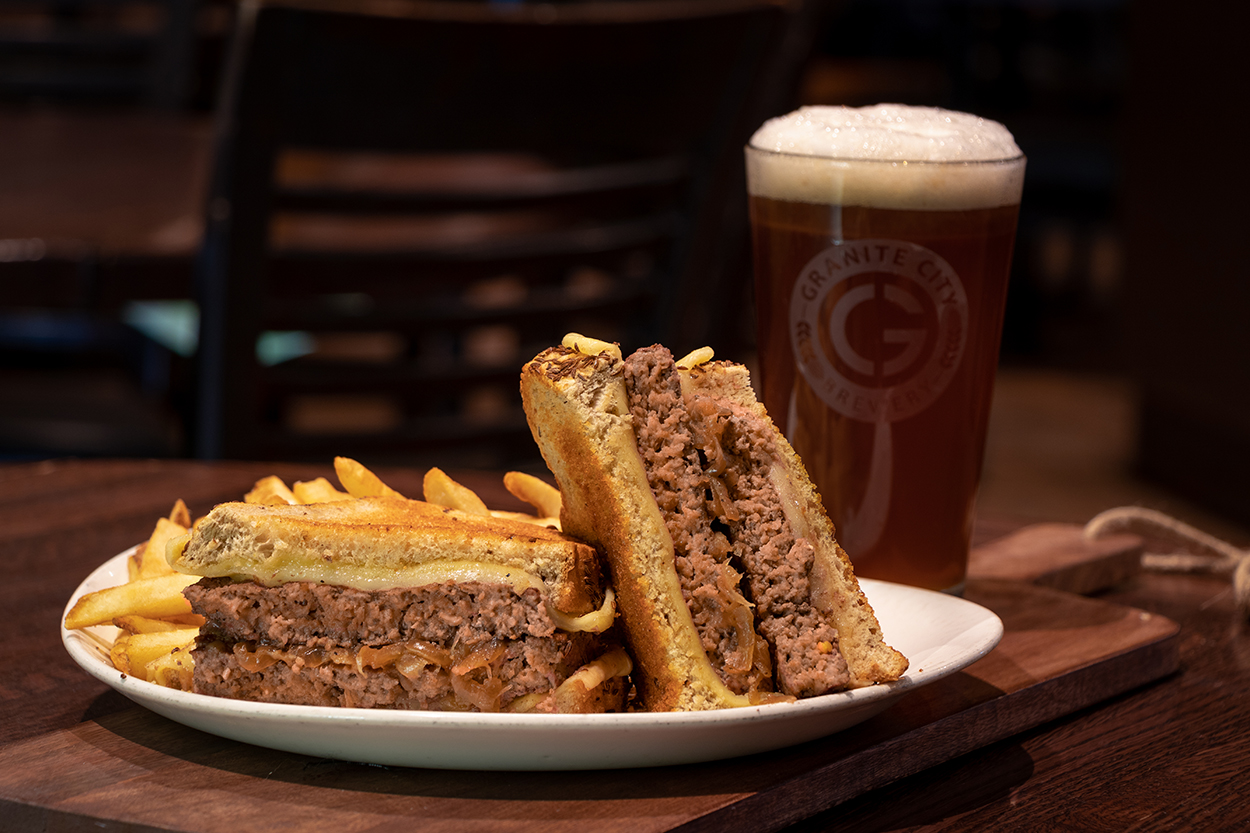 Dubliner's Paddy Melt
Double grilled beef patties with Burning Barn Irish Red caramelized onion on grilled caraway rye with Dubliner cheddar and American cheese. Served with choice of side.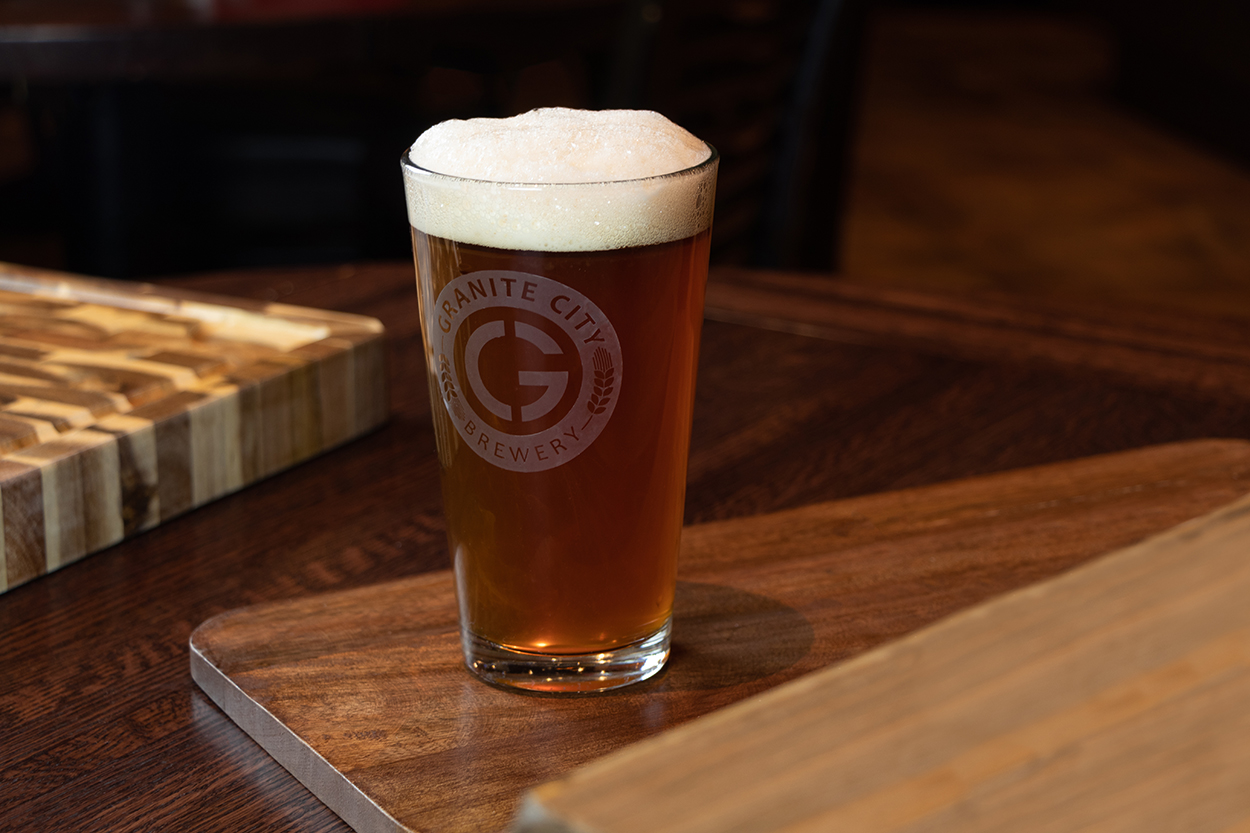 Seasonal Cocktails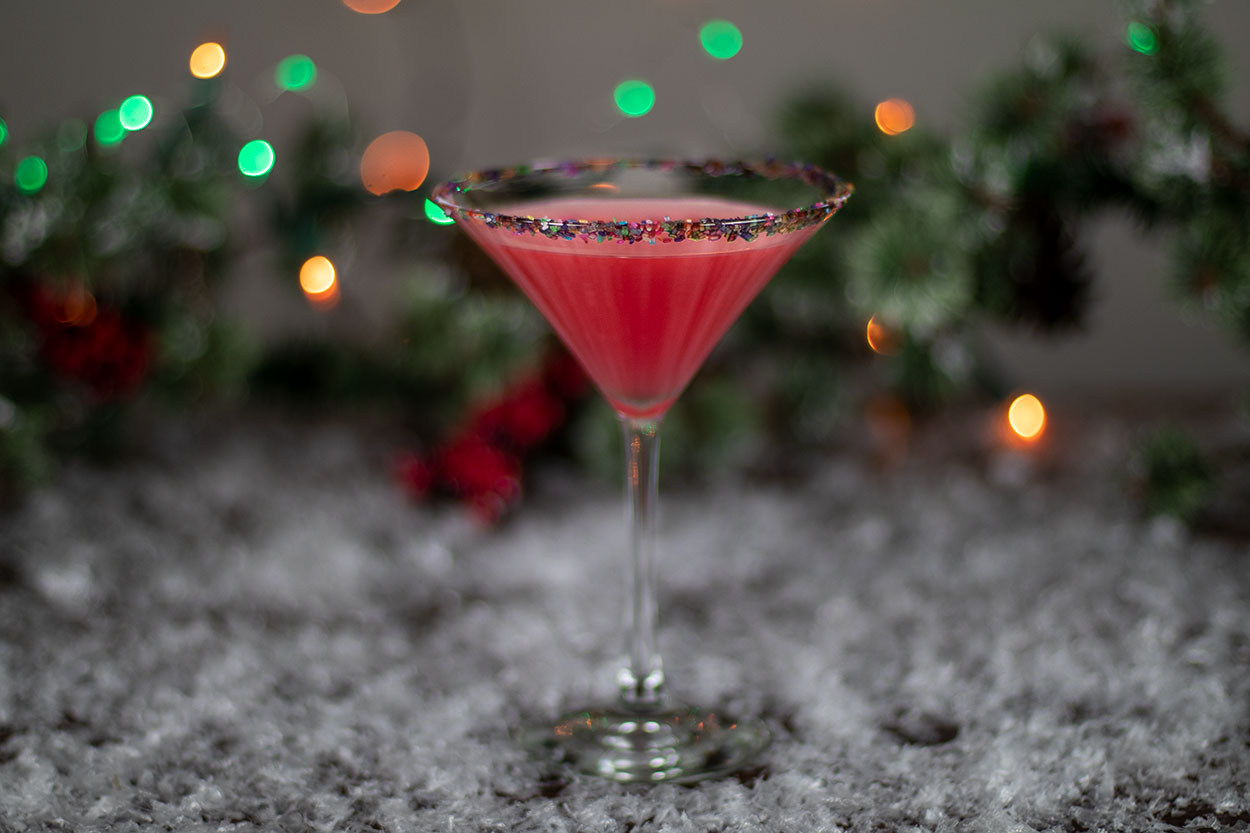 Mistletoe Martini
Celebrate the holidays with the Mistletoe Martini. Kinky Liqueur, Chambord, lemon sour and pineapple juice with a "kiss" of sparkling wine, finished with a colorful sugared rim.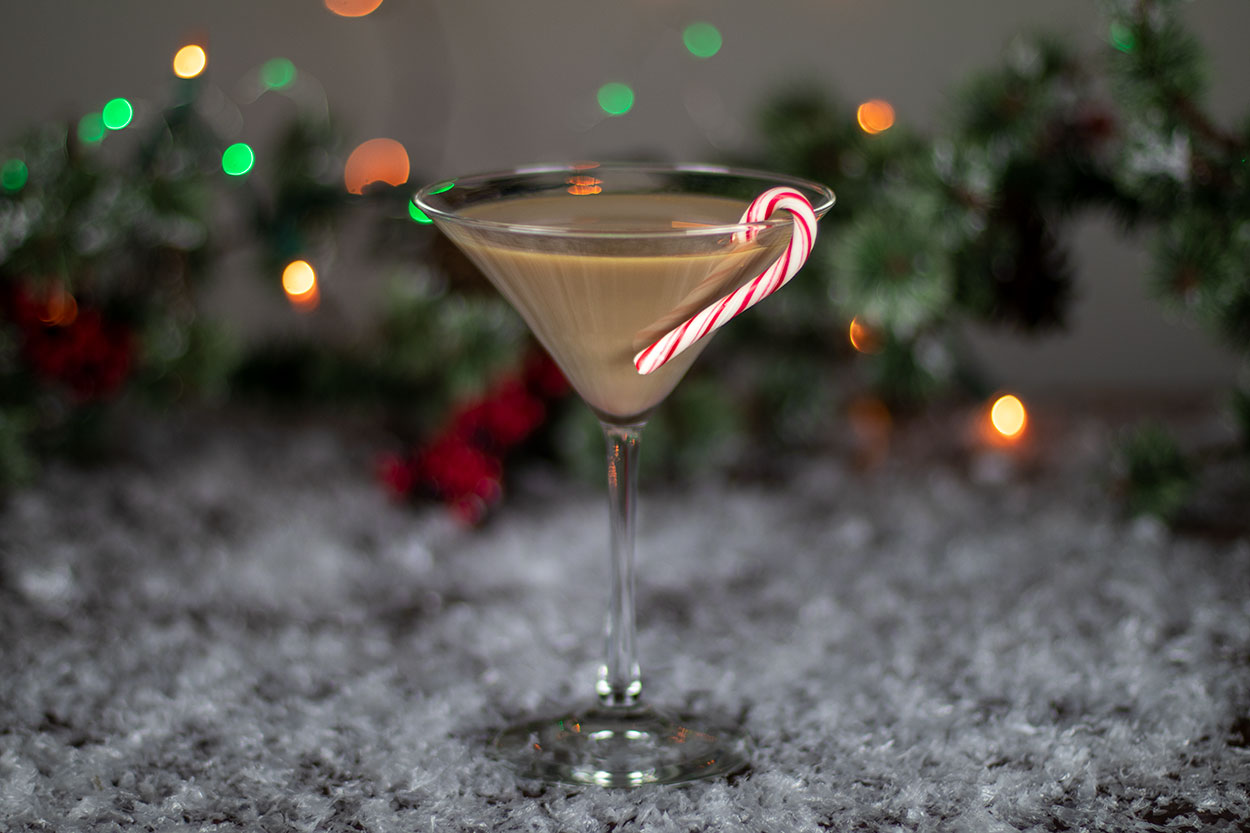 Tippy Elf
Keep the celebration going with a Tippy Elf. Tippy Cow Peppermint Liqueur, Sobieski Vanilla, and Baileys, with a dusting of peppermint candy.
@gcfb
"#TheHustle is still on tap and we have $8 Pitchers all day. Don't let the weather hold you back from having a few cold beers! #HumpDay🐫"
"IRISH FEST! COMING MARCH 9. 🍻 🥨 https://t.co/ZnPAQZ23Ia"
"We keep jivin' to the flavors in this beer! Get #TheHustle before it's gone. #SeasonalBrew 🍺 Beer Details:… https://t.co/weXwKS2h7B"
"Build your Mac & Cheese the way you want, every Tuesday for just $10. Includes a GC Pint, stop in today! View Deta… https://t.co/9b43zrnxIG"
"You can't day drink if you don't start early. Bring your friends and enjoy the Infinite Mimosa every Sunday. #LawlessBrunch"