FOG DRIFT NE IPA
NOW ON TAP

Celebrate JUL-IPA all month long with our new seasonal beer Fog Drift, New England IPA. Continue to enjoy JUL-IPA with the tapping of our Cellar Room Series – Watermelon IPA. We'll be celebrating with great beer, our new Chef's Seasonal Menu, along with music, games and prizes.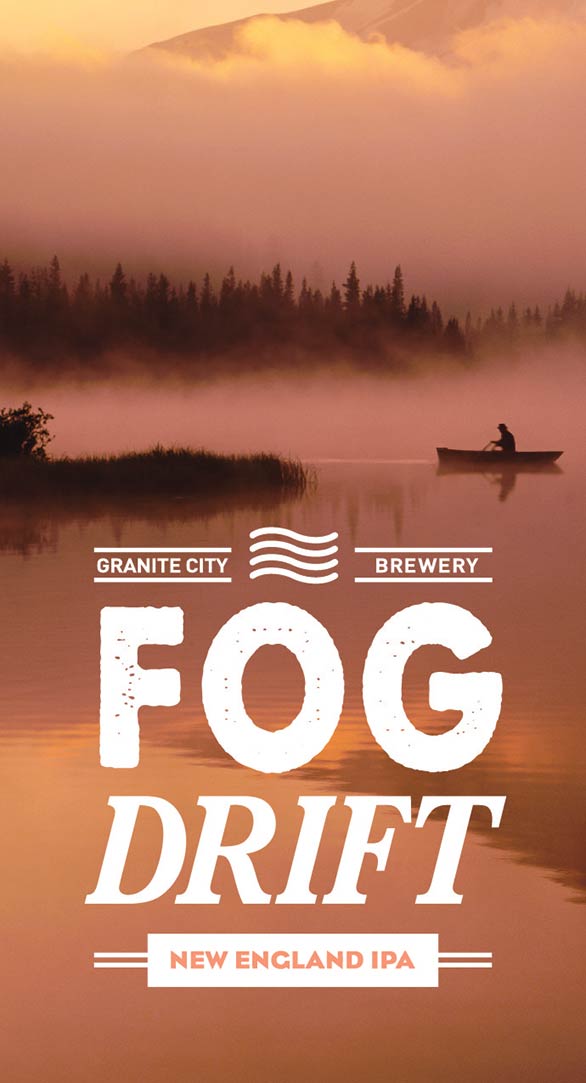 Fog Drift
New England IPA
---
Tapping June 28th
Juicy hop aromas pronounced in tangerine and peach with a smooth, semi-sweet body adding notes of melon, orange citrus and pear for a refreshing finish. Hazy in color, like the fog drifting over our lakes during a hot summer sunrise.
Style: New England IPA
Color: Hazy Pale Gold
Body: Light
Alcohol: 6.8%
IBU: 31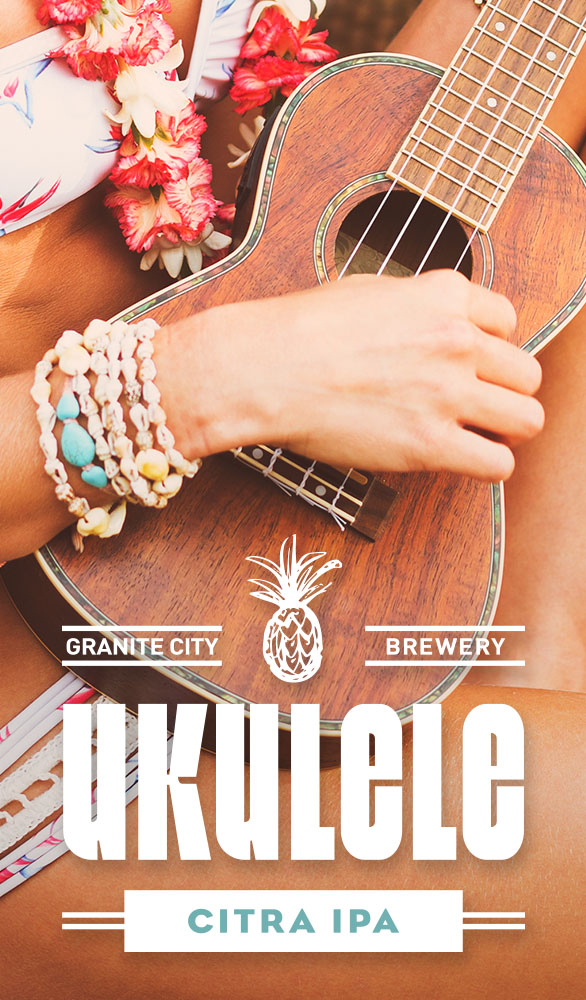 Ukulele
Citra IPA
---
The Ukulele explodes with tropical aromas of mango and passion fruit. It's a perfect summer time taste bud tingler with flavors of mango, papaya and pineapple, giving way to a honey-kissed body with a sweet and slightly bitter finish.
Style: Citra IPA
Color: Pale Golden
Body: Light
Alcohol: 6.5%
IBU: 70
Batch 1000
Double IPA
---
Assertively hopped with big citrus and hints of pine.
Style: Double IPA
Color: Light Copper
Body: Light to medium
Alcohol: 7.8%
IBU: 76
The Duke
Pale Ale
---
Nice balance of hops and malt with floral aroma and nice hints of grapefruit.
Style: Pale Ale
Color: Copper
Body: Medium
Alcohol: 5.2%
IBU: 59

---
Boom Chicka-Wow Cauliflower & Wings
Crispy chicken wings and beer battered cauliflower in a spicy gochujang sauce. Served with a creamy togarashi dipping sauce and celery. $11.99
Crab Cake BLT
Jumbo crab cake, basil pesto aioli, Arcadian greens, roasted tomato marmalade, and bacon on herbed focaccia bread. Served with natural cut fries. $18.99
Steak and Focaccia Salad
Balsamic marinated top sirloin, grilled focaccia crouton, bleu cheese crumble, romaine, Arcadian greens, red onion, grape tomato, and balsamic vinaigrette. $14.99
Fried Chicken Picnic
Buttermilk fried boneless chicken breast, curried macaroni and cheese, herb roasted potato salad. $13.99
@gcfb
"Did you spend all your money online today? Come drink beer(s) and tell our bartenders all about what you bought. #PrimeDay #GCFB"
"We had a successful JUL-IPA #BeerFest this weekend. What was your favorite IPA we had on tap?"
"Get ready for our first ever Limited Edition Cellar Room Series: Watermelon IPA tapping Friday, July 13th. View mo… https://t.co/QGYMVHKHtb"
"Get ready for a #BeerFest in JULY! We'll be tapping our Limited Time Cellar Room Series: Watermelon IPA on Friday J… https://t.co/eBpWtLW8k6"
"Got plans this weekend? Stop by our JUL-IPA Beer Fest from 12-5pm and enjoy $5 5 IPA Flights. #BeerFest2018 #JULIPA"