Edition #2
Amy Keen – Director of Training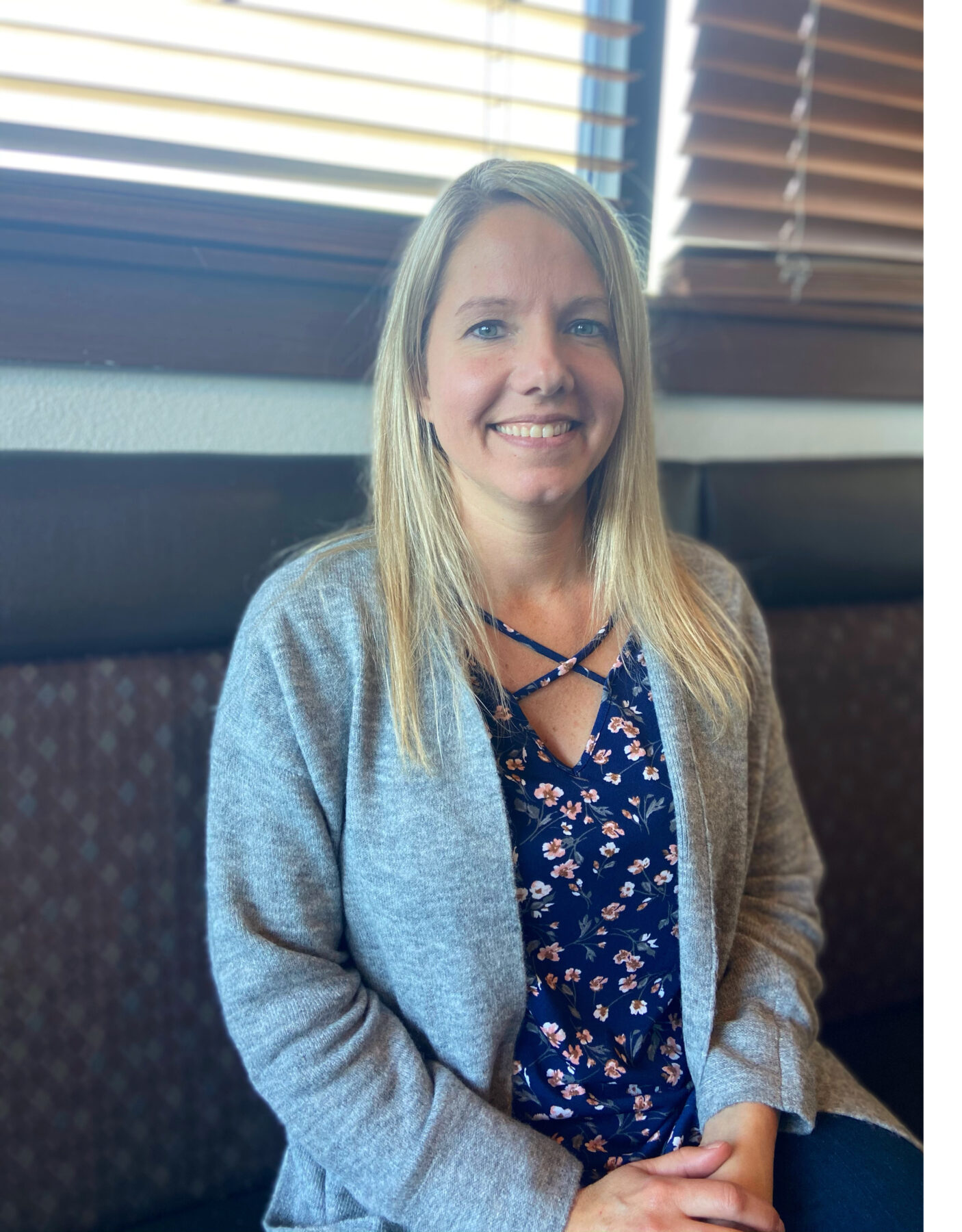 "I enjoy the ongoing development of our teams and helping them to be successful. Seeing people get to the next level is the most exciting thing for me!"
This week we had had the pleasure of meeting with Granite City Director of Training, Amy Keen! Amy has been with Granite City since the very first restaurant opened in St Cloud. Read on to see Amy's growth with Granite City. What was your first restaurant job? Well I started at 16 at Frankie's Pizza in New Hope. My first job was a cashier; but shortly after (to my surprise) I was promoted to shift manager! This promotion really started my love for restaurants and leadership. What was your career progression from there? After Frankie's Pizza it was time for me to go to college; where I was an English & Communications major planning to eventually become a teacher. All throughout college I bartended and served on the side to make money. After I graduated, I moved to St. Cloud to look for a job within my field and became a server at Granite City while on the job hunt. Little did I know, I had found the place I would work for the next 21 years. What has been your growth with Granite City? 6 months after starting at Granite City I was promoted to manager. This is around the time that we started opening stores like crazy, so I was then promoted to new store opening coordinator; and from there I traveled around the US opening Granite City's. I lived mostly out of my car, and a storage unit I kept back home, but it was worth it. I loved the excitement around opening new stores; I thrived off of telling our story and teaching people all about our concept. It was always difficult to leave each location after seeing the employees progress and grow so much. After opening 23 total locations though, I thought it was time to trade in my storage unit for an apartment. I became GM at St Louis Park, then GM at Maple Grove for 8 years. After that, I was reached out to about the Director of Training position. I love being in the store and seeing my own staff grow, but my heart has always been with teaching and training. Now, as the Director of Training I develop and implement all training programs for hourly and salaried managers. I enjoy the ongoing development of our teams and helping them to be successful. Seeing people get to the next level is the most exciting thing for me! Why have you stayed with Granite City? I have stuck with Granite City because of the roots that this place came from. It is about building a community of advocates. The teamwork and passion that our teams have is something you don't see most places, and I am proud to be a part of that. We strive to deliver the best experience possible through connecting with our guests. What advice do you have for people who want to get into a training role? Training is for a specific type of person; it is for someone that gets excited about other people's growth and development more than their own. You also can't be afraid to provide constructive criticism. Many people think your employees will not like this, but most are thankful for the feedback. How do you think restaurants can succeed in a pandemic environment? You need to be able to follow ALL the guidelines and make people feel safe, while still providing them with excellent service and food. We all need to take it seriously while providing a positive interaction and adjusting quickly. Have to be open to new ideas and thinking outside the box. Every day brings something different. So, keep on top of ongoing training to ensure that your teams are staying engaged and being developed!
Edition #1
Louis Knox Executive Chef, Roseville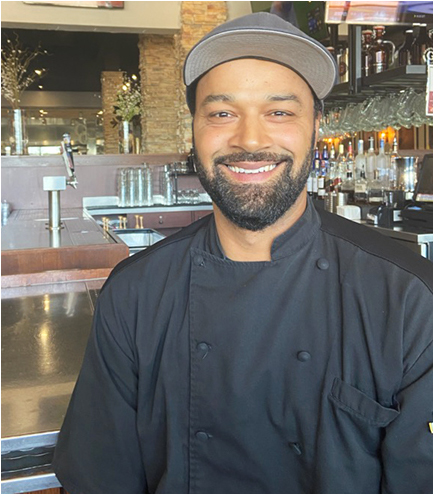 "… one must have integrity when facing any of the challenges that come out of this industry. From the bottom to the top this approach will benefit you, your staff, and company as a whole."
Meet Louis Knox, our Executive Chef at our Roseville Granite City location. Louis was kind enough to be our first employee to be in the spotlight. Louis has been with Granite City for 11 years, and his career has grown exponentially. Keep reading to see why Louis has chose Granite City as his home. When did you find your love for cooking? Growing up, my mother sold fry bread all over the community. On the weekends we would work with vendors to sell her bread, it was around 16 that I really found my passion for cooking. What were your first few jobs? My first real cooking job was at the Duluth Radisson, in their rooftop rotating restaurant (JJ Astor) I worked breakfast shift in what we have dubbed the "Creation Station" here at Granite City brunch. From there I was able to work as a cook in several of the hot spots in Duluth such as Green Mill and of course, Famous Daves! What has been your career progression here at Granite City? When I moved to Minneapolis I started working as a line cook at Granite City almost immediately. It only took 9 months before I was promoted to an hourly manager role. That's around the time Granite City really exploded and I was given the opportunity to travel around the US opening new locations. It was a very fast paced environment which provided the perfect opportunities to learn and grow. There was a certain satisfaction that came from leading and being apart of opening a new store, from the tiles being laid, to hiring 60+ staff members, to creating dishes with the new staff for the first time. After our success there, I began working with the Corporate Chef and then landed my first Executive Chef gig; I've been here at the Roseville location for 4 years. Why do you like working at Granite City? I've built many good relationships here, and have learned so much. Several of the people I have started with have been able to grow and get promoted as well, and that's something that I have loved to see. What advice do you have for people who want to become an Executive Chef? There will be plenty of ways I can define success throughout my career, from money to a desired position and so on. But with the difficult circumstances that arise one must have integrity when facing any of the challenges that come out of this industry. From the bottom to the top this approach will benefit you, your staff and company as a whole. Secondly, we all must share our knowledge, in essence this is the foundation of development and ultimately produces dependable staff and a culture of learning and development. It cant be underestimated the value of our interactions at a team member level and how that eventually impacts are guest interactions. How do you think restaurants can succeed in a pandemic environment? The most important thing right now is transparency and constant dialogue. All things whether how big or small matter. All in all our guests need to feel safe. Guest experience is our number one priority; we want to offer them a place where they can interact, have fun, and feel a little more normal!