Northbrook, Illinois
992 Willow Rd Northbrook, Illinois 60062
847.504.0277 Get Directions
Make a Reservation
Delivery
Enjoy Granite City Brewery from the comfort of your home. Start your delivery order today.
Scenery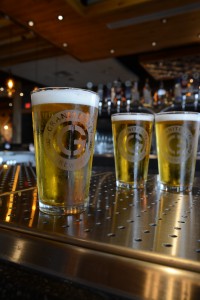 Hours
Monday - Thursday
Open: 11AM - 11PM
Full Menu until 10PM
Friday & Saturday
Open: 11AM - Midnight
Full Menu until 10PM
Sunday
Open: 10AM - 10PM
Brunch: 10AM - 2PM
Full Menu until 9PM
Happy Hour
Mon - Fri: 3PM - 6PM & 9PM - Close
Sat: 12 - 5PM
Sun: 2 - 5PM
Doors will close one hour prior to the posted closing time. Re-entry is prohibited.
Loyalty Program
Granite City Beers on Tap
The Northern Lager
Prairie Vixen
The Duke Pale Ale
Batch 1000 Double IPA
The Bennie Bock
Broad Axe Stout
@gcfb
"Bump in the Night is on tap and going fast! This Black IPA is one you want to get your hands on. #BITN… https://t.co/UMszvaFdS4"
"It was a cold December night in Granite City, the darkest of the year. And while we're not sure, we thought we hea… https://t.co/GWI5w3iImn"
"We're tapping our NEW Black IPA in 1 hour! Come by for our tapping event and try the new seasonal menu items. Vie… https://t.co/B09sEaL6QK"
"Our Black IPA Taps today! Come try it. #BlackIPA"
"Our Holiday Cocktails are back! Starting today you can order our Tippy Elf & Mistletoe Martini. 🍸 #Cocktails https://t.co/lb5pBa0kQQ"