Meet the Brewery Team
You'll find our regular beers on tap at every Granite City Food & Brewery, plus several seasonal or specialty beers. Whatever your beer preference, we have the perfect brew for you!
Granite City Food & Brewery's signature brews, which are made on-site, include The Duke (Pale Ale), The Bennie (Bock), Batch 1000 (Double IPA), The Northern (American Lager) and Broad Axe (Stout). Seasonal brews are featured throughout the year.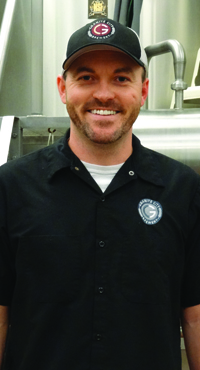 RJ Nab
VP, Brewmaster
As the VP Brewmaster for Granite City Food & Brewery, RJ is able to apply his passion for home-brewing into making delicious handcrafted beers for Granite City food & Brewery. Beginning as a Bartender/Assistant Brewer in 2005, RJ quickly rose in the ranks as Brewery Manager for the Kansas City locations to a Field Brewery Manger in 2008. RJ's responsibilities included company wide training and overseeing of all brewery operations for Granite City Food & Brewer, which implements a patented brewing process, known as Fermentus Interruptus™, offering unique styles and flavors not typically produced by major breweries.
Corey Birkey
Director of Brewhouse Operations
I started working for Granite City in 2005 as their first full time truck driver. After a few years, I advanced into a brewing position. I brewed for several years before being promoted to the Brewhouse Logistics and Operations manager then to a Directors role. At this position I oversee all aspects of the truck department, from safety and compliance, to vehicle procurement and driver supervision. I also oversee the daily brewing operations, shipping operations and Brewhouse administration.
Sharla Glick
Quality Control Lab Manager/Yeast Propagation
I have been with Granite City since 2013 and perform laboratory testing on the beers from each Granite City location at our laboratory here in Ellsworth, Iowa. I am also responsible for growing all of the yeast needed to ferment our beer. I graduated from Iowa State University with a degree in Agriculture with an emphasis in laboratory science/microbiology and Mercy College in Des Moines with a degree in Radiology. I consider myself a lifelong learner and enjoy finding new ways to apply my 20+ years of biotechnology and laboratory experience. When I'm not in the lab or brewery I can usually be found knitting, reading or playing and competing in dog agility with my four Pembroke Welsh Corgies.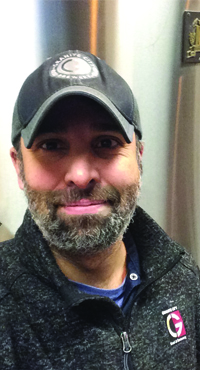 Jeffrey Crane
Regional Brewer
I started with Granite City in 2011 as an assistant manager and part time brewer. Within a year I was offered a regional brewers position in the company. I now brew in four in the Twin City's area and oversee four others. With a great passion for our beer and our brewing process I work everyday to ensure our products success.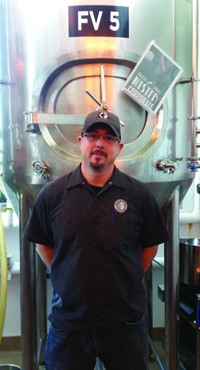 Mathew Rainoldi
Regional Brewer
I studied Viticulture and Enology at M.S.U. which is when I dreamed of opening my very own winery. That is until I fell in love with brewing beer in my brother's garage. Working at GCFB has definitely increased my excitement for every part of the brewing process. In 2012, I was part of the store opening team at the Troy location as a Chef. Later I moved into the brewery, eventually opening the Northville and Detroit breweries. I am proud to be a brewer in one of the greatest brewing states, for an innovative company, along side with some of the best brewers in the country. This is such an exciting time in brew making history as we build upon the unique culture of craft beer, educating our teams as well as our guests, and sharing the passion with home-brewing enthusiasts! I am honored to assist in the development and education of team members white taste-testing with our guests to better understand and better appreciate the many facets of brewing.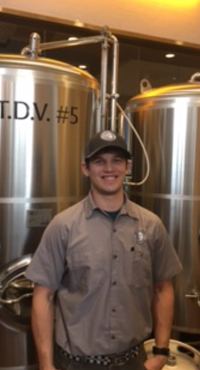 Patrick Boyland
Regional Brewer
I started in the Lyndhurst Ohio location when it opened in 2013. There I was able to apply my passion for brewing and craft beer as an hourly brewery assistant for a short period of time before taking it over completely. Two years later as the brewery manager I helped build the passion for Granite City's beers. Now I brew in the Chicagoland area, continuing to live and work in a field I truly love.
Robert Dodds
Beer Truck Driver
I am Robert , the truck driver for GCFB. I have been delivering the wort to all our restaurants for a little over 3 years . I have been married 42 years with two children, and two grand-children. My wife and enjoy going to their sporting events, and boating . My favorite part of the job is when GCFB customers visit the truck when we are unloading the wort, and talk about our beer.
Scott Rickard
Beer Loader
To begin with I'm an Army BRAT, then served in the US Army. I am originally from the East Coast and moved to Iowa in 1992. After many jobs, I finally found the perfect one through a friend. I started with Granite City in April 2006 as a driver. In January 2013 I came off the road to load the new trailers we ended up going to.
@gcfb
"🍺Zug Zwang is back on tap tomorrow! 🍺 Join us at the tapping event tomorrow from 4–7pm and get yourself a glass of… https://t.co/y9KwrdCSuk"
"Need somewhere to watch the game tonight? Granite City has you covered! With big TVs, comfy seats, and a 50% OFF HA… https://t.co/dZrBsdBxYU"
"This month we're trying out new German wifi for #Oktoberfest and it's just the würst!"
"🍺OKTOBERFEST NOW ON TAP🥨 Details: https://t.co/ZQFiQEQk8Z"
"Tweet us, what makes your #HappyHour spot so great?"